A 100-Year-Old, Perfectly Preserved Fruitcake Was Discovered in Antarctica
The report says it still "looked and smelled (almost) edible"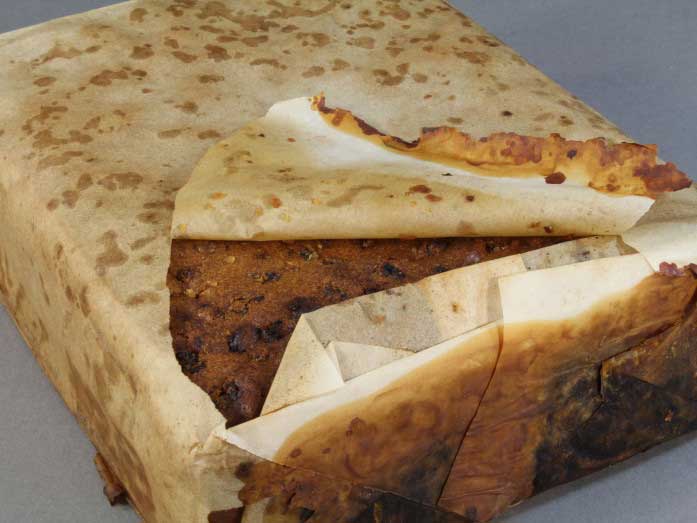 Is there any food at the butt of as many jokes as fruitcake? Probably not. But if the world freezes over (it just might), fruitcake may be the last one laughing.
The Antarctic Heritage Trust announced this week that four of its conservators, working in the Cape Adare area, have uncovered a 100-year-old fruitcake still wrapped in paper and stored in a tin-plated iron alloy tin. The team believes the cake—which the report says "looked and smelled (almost) edible"—arrived during the Terra Nova expedition (1910-1913) helmed by world-famous explorer Robert Falcon Scott, an aficionado of such maligned pastries.
As it turns out, fruitcake is still a popular treat for explorers today. "With just two weeks to go on the conservation of the Cape Adare artefacts, finding such a perfectly preserved fruitcake in amongst the last handful of unidentified and severely corroded tins was quite a surprise," said program manager Lizzie Meek. "It's an ideal high-energy food for Antarctic conditions, and is still a favorite item on modern trips to the ice."
According to the statement put out by the Trust, all artifacts found during the expedition will be return to the site after conservation. It's unclear if that will include the century-old confection. In any case, if all this fruitcake talk has you wanting bake one and send it Antarctica for posterity, here's our tried-and-true recipe for the ultimate fruitcake.