Best Summer Pies and Tarts
With these summer pie recipes, one slice just isn't enough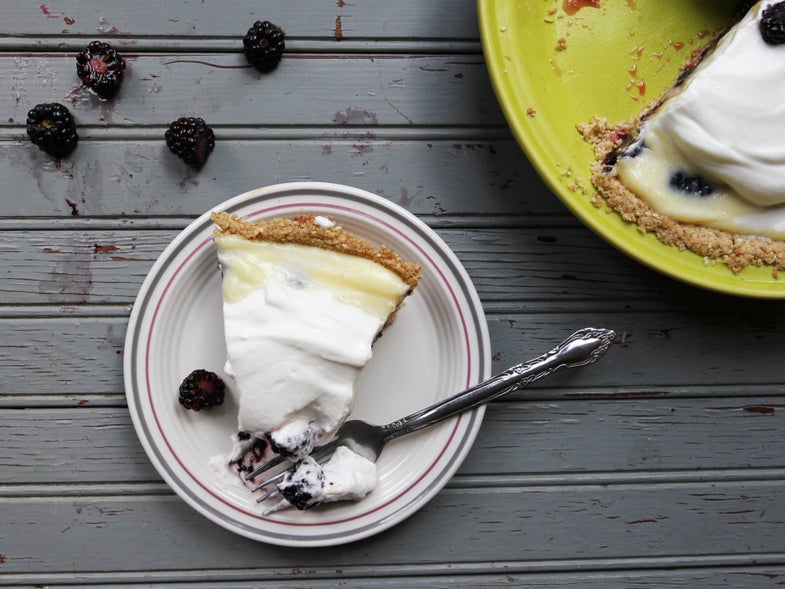 Whether you crave sweet summer fruit baked into a buttery, flaky pie dough, the refreshing tang of lemon icebox pie, or the cool creaminess of a chocolate cream pie, we've got dessert recipes perfect for summer. Whatever the filling, there's one thing everyone can agree on—one slice just isn't enough. Check out our favorite summer pie recipes.
Pies are wonderfully seasonal. Summer provides an abundance of fruits to use as fillings. It's hard to pick a favorite—try our blackberry pie with lemon and nutmeg, boysenberry with cinnamon, or concord grape with tapioca.
Fruit pies are great, but sometimes you want the richness of a cream pie. To lighten them up for the summer, tart lemon and lime is the way to go. Lemon meringue pie is always a winner, with a layer of lemon curd topped with a cloud of meringue. We've got a basic key lime pie recipe if you're feeling traditional, you should also try our coconut lime custard pie. Coconut milk provides a rich sweetness that is balanced by the zing of lime zest and juice.
Regardless of the season, sometimes decadence is the way to go. Chocolate pies are rich, sweet, and perfect any time of year. Our chocolate pudding pie is pure nostalgia. The simple homemade pudding and whipped cream is everything we wanted as children. Chocolate chess pie is a more grown-up version—a chocolate custard is spooned into a crust studded with cacao nibs and topped with a nutty cornbread crumble.
Find these recipes and more in our collection of great summer pie recipes.