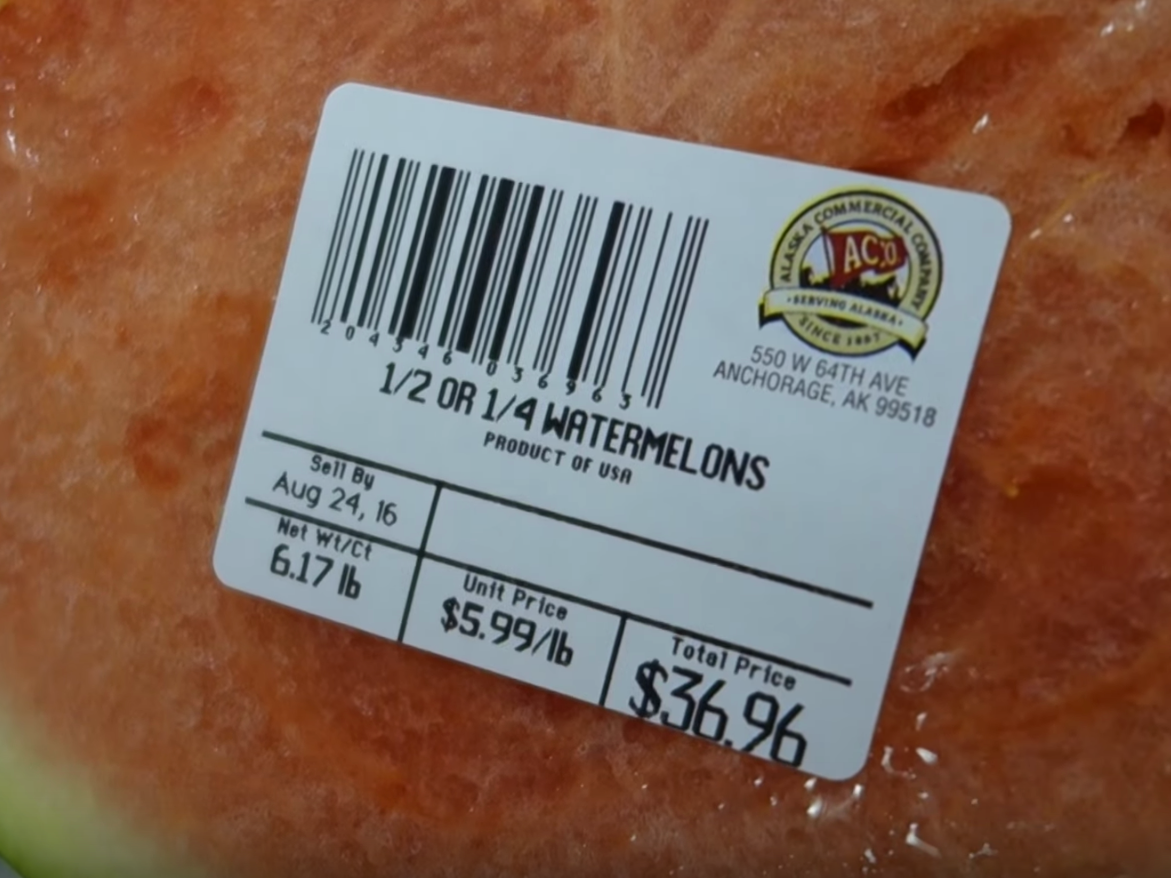 Culture
This Alaskan Supermarket May Be the Most Expensive in America
Would you spend nearly $37 on half a watermelon?
In most parts of America, people are complaining because Whole Foods' prices are still rising despite Amazon's promises to lower them. But at one store in northernmost village, Utqiaġvik (formerly known as Barrow) the prices make Whole Foods seem like a clearance sale.
His and Hers Moments, a couple that vlogs their travels around the US in an RV, recently documented their trip to the Alaska Commercial Company in Utqiaġvik. They compared the store to a Wal-Mart in a remote location, because aside from groceries, the one-stop shop also sold furniture and clothing.
But their trip around the grocery aisle was shocking. A 12-pack of soda retailed for $12.95, and Tostito's tortilla chips were on sale for $10.74.
"How much is a single roll of toilet paper worth here?" the woman asked the camera. "$2.60."
"And that's not even the good stuff," her companion replied.
As they made their way through up and down the aisles, pointing out ridiculous prices as they saw them: $9.73 for Fruit Loops, $10 for a gallon of milk, $16.82 for Tropicana Orange Juice.
In less-remote areas of the US, people complain about the extra charge for guac at Chipotle (around $1.80), but in Utqiaġvik, a single avocado costs $5. For their grand finale, the couple ended up in the produce section, where they stumbled upon a half a watermelon, which went for a whopping $36.97.
After watching the video, it seemed commenters were on the same page as the astonished couple (and us), with some users commenting that they were going to start growing indoor watermelons in Alaska, and another playing on the use of why the town used to be called Barrow: "Hey, can I Barrow $37 so I can get me half a watermelon?"