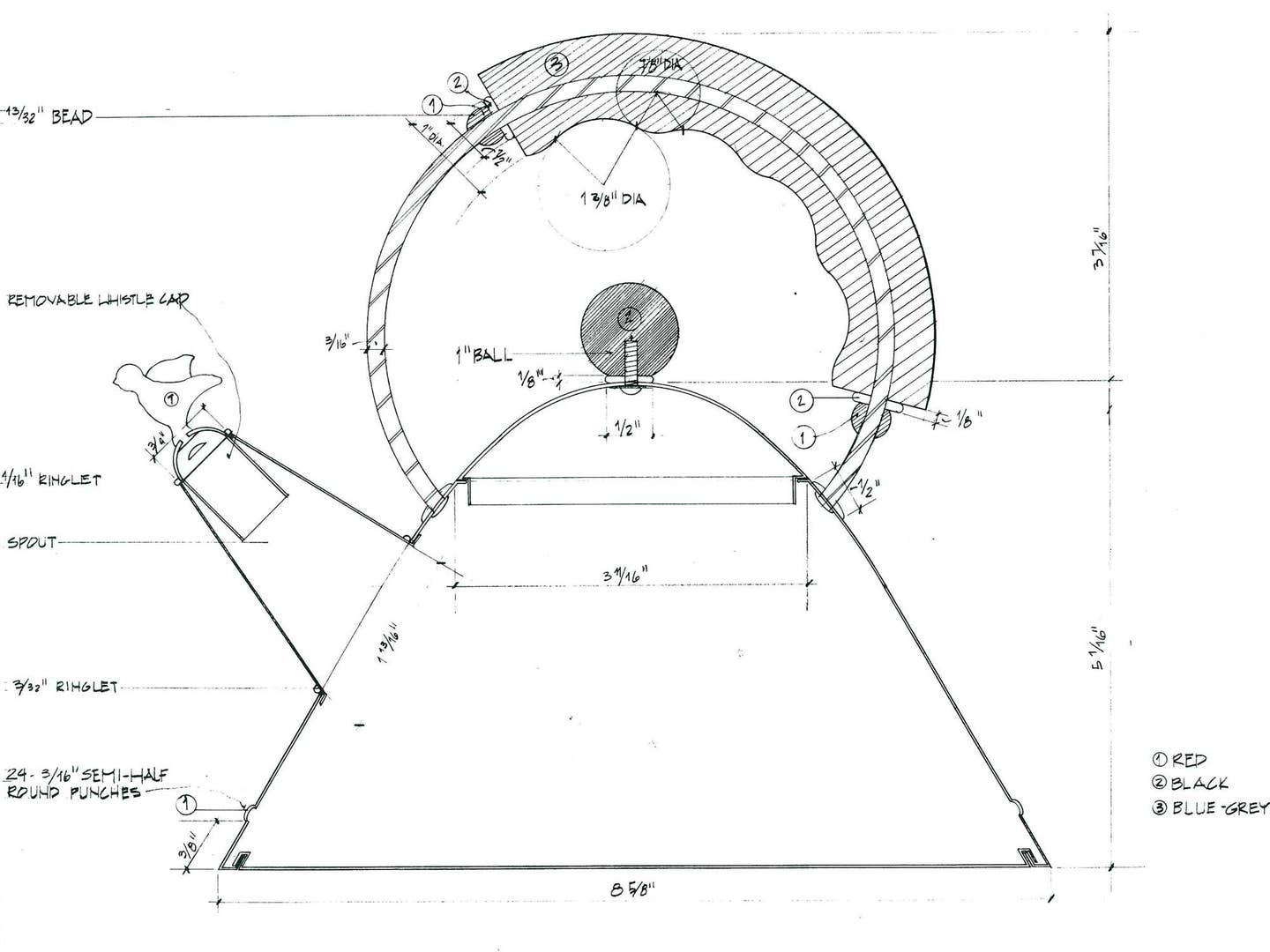 Culture
Why "Failure is Useful" to Alberto Alessi
The leader of the famed Italian design company on balancing form and function
Alberto Alessi, president of the Italian housewares company his grandfather founded and that shares his family name, has a problem with his stove.
His villa, on a hillside overlooking Lake Orta in northwest Italy, is a restored 17th and 18th century farmstead called Cascina Eugenia, where the 69 year-old design icon makes Pinot Noir and Chardonnay from the vineyards cascading down the hills below his back yard. The interior was designed by the famed Alessandro Mendini, who included a large, show-stopping kitchen. The problem? Mendini isn't much of a cook, according to Alessi.
"The burners on the stove are too close," Alessi says. "You can't put two pots next to each other."
Form versus function, function versus form, it's the tension that has dominated the 45 years of Alessi's professional career. His company has produced some of the most famous kitchen tools of the past half-century—the Michael Graves tea kettle, the Phillippe Starck lemon squeezer—each of them walking a careful line between decorative object d'art and actual kitchen tool that real cooks would use.
At the company's factory in Omegna, Italy, Alessi keeps a part-museum, part-inspiration center where prototypes from decades past can be taken down off the shelf. Different mid-century coffee pots share space with sketches from Salvador Dali on a project that never got off the ground. The point, to Alessi, is that failure and success matter equally. Failure is useful. And it takes a lot of failure to come up with beautiful, inspired, kitchen tools that also work.
Thirty years since it was first introduced, that kettle is still perhaps the company's defining object. First and foremost, it works—in the sense that all it has to do is boil water without exploding (a problem with a famously defunct Philippe Starck-Alessi tea kettle collaboration) and it accomplishes that in spades. But its design has also remained captivating to consumers: the little bird whistle at the top of the spout is the most shoplifted of all of Alessi's products around the world, signifying that once it is removed from kettle and therefore useless, that little bird itself still endures as a status symbol conveying a love of beautiful things.
Alessi, the company, has worked with big names like Alain Ducasse to create chef-approved tools and cookware for the kitchen (including an upcoming collaboration with Guy Savoy), but sometimes Alessi, the man, finds that he and chefs don't speak the same language. "They are amazing at what they do," he says. "But cooking and design are different skills."