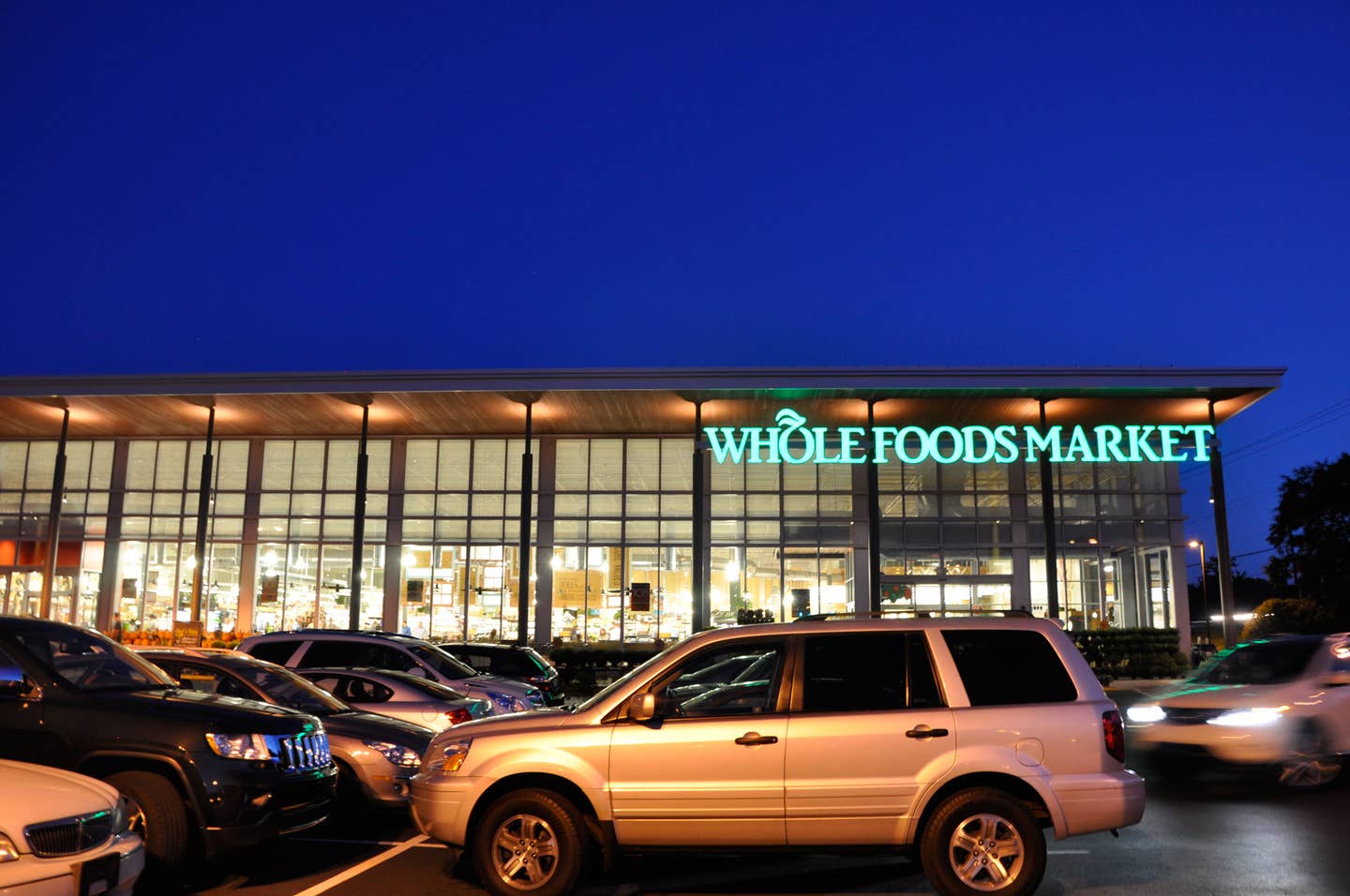 Culture
In Another Step Towards World Domination, Amazon Buys Whole Foods
The online retail giant makes another move towards grocery sales in its latest (and biggest) purchase
Today, online retail giant Amazon surprised literally everyone on the internet when it announced its next step towards global domina...er...I mean, that it has extended its foray into groceries and food by buying and acquiring Whole Foods. Business Insider reports that Amazon is paying "$42 a share in an all-cash deal, valuing the company at $13.7 billion." Business Insider also mentions that this deal comes shortly after activist investor Jana Partners built an 8% stake in Whole Foods and "pushed the company to look into strategic options including a sale."
While this isn't the company's first acquisition—Whole Foods is preceded by Twitch in 2014 and Zappos in 2015—it's certainly the biggest. It also follows reports from October that Amazon was planning on opening its own brick-and-mortar grocery stores. Bloomberg quotes Michael Pachter, an analyst with Wedbush Securities Inc, who says that "Amazon clearly wants to be in grocery, clearly believes a physical presence gives them an advantage...I assume the physical presence gives them the ability to distribute other products more locally. So theoretically you could get 5-minute delivery."
In the press release, Amazon founder and CEO Jeff Bezos said, "Millions of people love Whole Foods Market because they offer the best natural and organic foods, and they make it fun to eat healthy...Whole Foods Market has been satisfying, delighting and nourishing customers for nearly four decades—they're doing an amazing job and we want that to continue."
This same press release also quotes John Mackey, the co-founder and CEO of Whole Foods: "This partnership presents an opportunity to maximize value for Whole Foods Market's shareholders, while at the same time extending our mission and bringing the highest quality, experience, convenience and innovation to our customers."
It's an interesting change of tone for the outspoken CEO, who spoke to Texas Monthly on Wednesday about Jana Partners' decision to push for a sale: "These guys just want to sell us, because they think they can make forty or fifty percent in a short period of time...They're greedy bastards, and they're putting a bunch of propaganda out there, trying to destroy my reputation and the reputation of Whole Foods, because it's in their self-interest to do so." Mackey will be keeping his position as CEO of Whole Foods.
If you check out the stock market this morning, it's pretty clear that grocery stores are on edge. CNBC reports that as of this morning, "Kroger sank nearly 13 percent. Supervalu dropped 20 percent while Costco dropped 6 percent. Sprouts Farmers sank 8.6 percent. United Natural Foods plummeted more than 19 percent." Target and Wal-Mart also sank, but Amazon has gone up 2.6% and Whole Foods up to 28%.