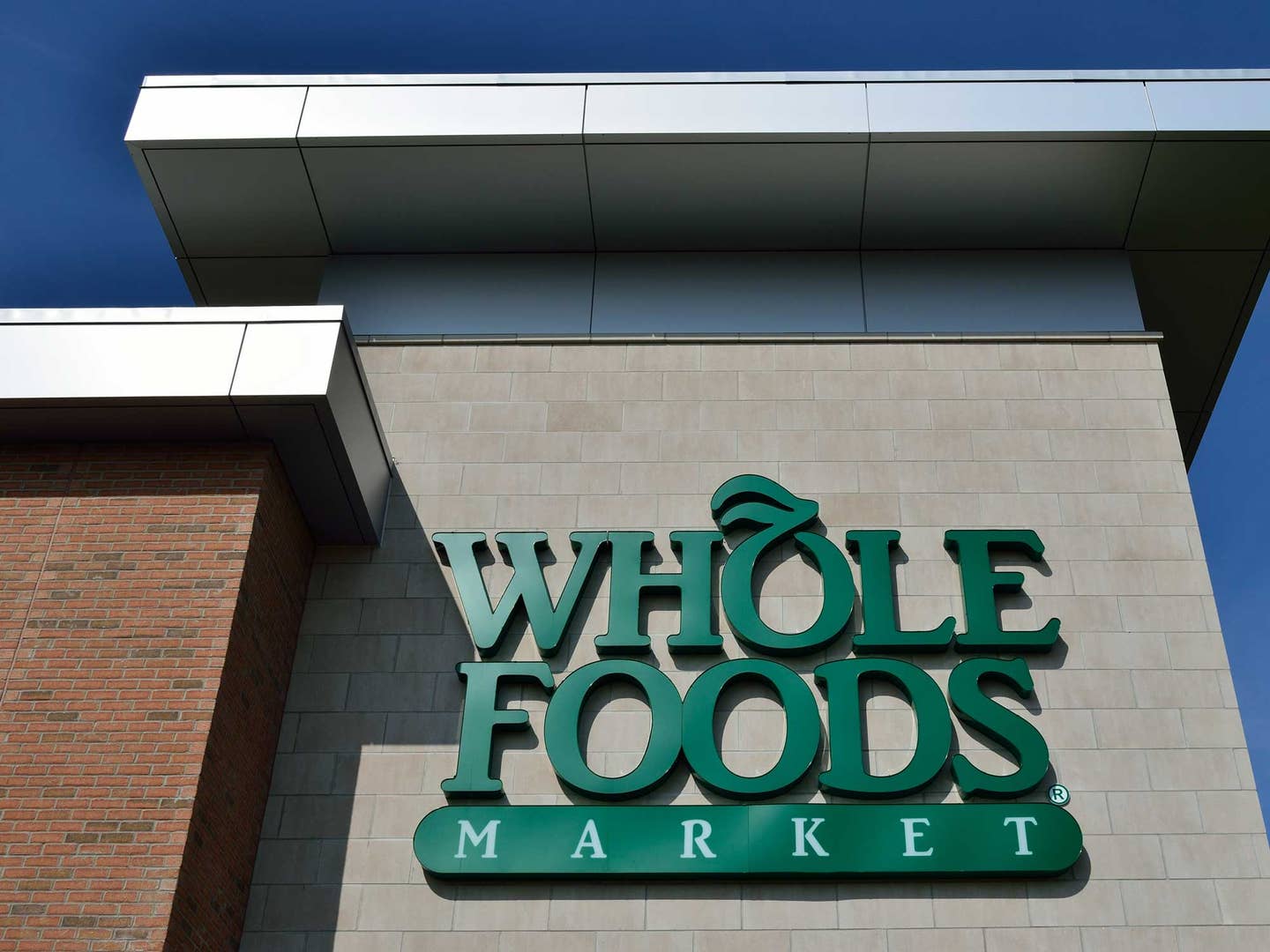 Culture
How Amazon is Slashing Prices at Whole Foods
The online retailer's notorious dog-eat-dog pricing strategy has sent shivers through the supermarket industry
Bow down to your e-commerce overlords. After announcing last Thursday that it would be slashing prices at its newly-acquired brick-and-mortar chain Whole Foods, Amazon promptly followed through yesterday, dropping the costs of select goods by up to 43%.
Bloomberg reports that these greatly reduced prices for staples ranging from Gala apples ($2.99 a pound last week down to $1.99 this week) to Hass avocados ($2.59 last week, now $1.49), with "many more to come," signals the merger's potential to "upend the way customers shop for groceries" altogether. Although the $13.7 billion deal, executed in June, has already sent shockwaves through the $80 billion industry, it seems to be working out to the advantage of the average consumer, at least for now.
The New York Times conducted a mini-study to see how much could be saved on the exact same basket at a New York City Whole Foods before and then after the switch. The result? The second trip was 14% less expensive than the first, but the cuts didn't apply to all goods: while some organic avocados were cheaper, Calavo organic Hass avocados were not.
Techcrunch, meanwhile, took a different approach shopping the same goods at a Whole Foods and Walmart on the East Coast for a comparison. While Walmart remains the more affordable option for many non-organic goods, Whole Foods won when it came to items including: "organic milk, almond butter, organic pasta sauce, and organic bananas."
While it's unclear to what extent Amazon will apply its online ethos to the non-digital world, one explanation for its ability to carry out such steep price cuts could be the company's well-documented and cleverly deceptive pricing tactics. An in-depth look at how the site changes its prices—multiple times within the same hour—revealed a concerted price perception strategy designed to trick consumers into believing it has the cheapest options and undercut competitors with the right timing. The only difference now is that the battle with competitors like Walmart and Target is being waged not only on big-ticket electronics, but on everyday household groceries.
In addition to lowered prices, Amazon's in-real-life influence could also be seen in the surreal displays of Amazon Echo products smack in the middle of the produce section. Eventually, Amazon Prime will be integrated directly into Whole Foods' point-of-sale system (yes, Prime members will get benefits) and the stores themselves will serve as pick-up sites for e-commerce goods. If it's global domination Amazon is after, they're moving quickly in that direction.