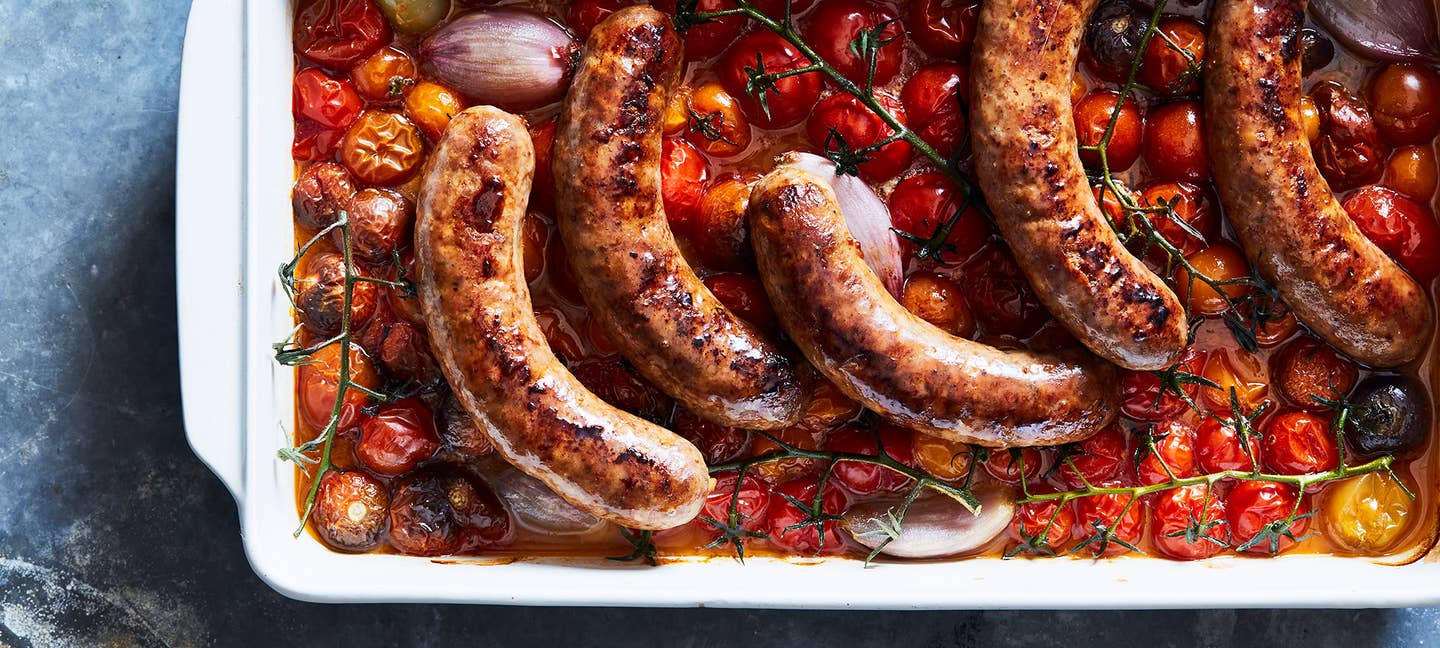 Culture
Antipasti Is One of the Best Parts of Italian Food, But No One Talks About It
Our editor-in-chief's new book Piatti is all about these abundant plates perfect for grazing
There's nothing I don't love about Italian food—let's just get that out of the way. But I think, whether it's bowls of handmade pasta or pistachio-dipped cannoli, what most people really fall for about Italy is the country's signature effortless and communal way of cooking, serving, and eating. Cooks in Italy seem to be born knowing the secrets to pulling off an impressive and bountiful spread of plates and platters, without formality or fussiness but with ease and elegance.
My favorite part of the feasting is a moment in the meal I rarely hear anyone talk about—the point when the first delicious platters hit the table, and the flush from the wine is just beginning to hit our cheeks. It's the antipasti course, which in Italy is a collection of abundant, seasonal platters for grazing on before the rest of the courses begin. But at home I like to focus on this moment, stretching the dishes to last the whole meal. This is the subject of my new book, Piatti: Plates and Platters for Sharing, Inspired by Italy.
Classically in Italy, antipasti is a no-pressure spread of whatever you have in the house or what's at the market, intended to kick-start appetites at the table, express generosity, and settle everyone into a gathering. Whereas an intricate pasta course can take a cook the better part of a day, antipasti is one of the first things to be put out when guests stream through the door, so the whole point is to make it easy and welcoming. The offerings change from region to region, and event to event, but some common themes are these: a loyalty to cooking by the season; a focus on mostly vegetables and sometimes a few meager proteins like seafood or rustic meats; and a simple, help-yourself approach to serving and sharing. This is the ethos behind the best antipasti dishes I've had at Italian restaurants and homes, from salty fried artichokes in the trattorias of Rome to tender, chargrilled disks of eggplant in Sicily bathed simply in olive oil and mint. The approach has rubbed off on me in many ways when I cook and entertain at home.
In America, our go-to dishes and snacks when hosting tend to always be the same. When tasked with bringing an appetizer to a potluck or dinner party, or putting out a bite for guests, most people—including accomplished home cooks—rely on crackers and bread or the same classic but expected staples of sliced cheeses, nuts, olives, or chips and dip. My family is Italian-American, so we're no strangers to the merits of a well-made charcuterie board or cheese plate, or simply putting out a huge stack of store-bought grissini. But there is something to be said for having a more creative and homemade array of foods to munch on when people come over.
As my travels around Italy have taught me that no two antipasti arrangements are the same, my book Piatti offers a wide range of types of dishes and easygoing ways to serve them. Carta di musica, for example, is a simple Sardinian flatbread that can easily be baked in advance and with just four ingredients, but making them feels more unexpected and novel than putting out store-bought crackers (especially when cheese is melted over the top, and the crispy dough is topped with sliced coppa and pickled chiles!). Or a dish of saucy, skillet-cooked clams with broccoli rabe, tomato-wine broth, and crispy pieces of prosciutto is ready in just 15 minutes—and is amazing served straight out of the pan, gathered around the coffee table with friends and good wine.
Your antipasti platters don't have to be perfect—in fact, I like them better when they're a little bit messy. Let some ingredients drape over the edges of the plate, and encourage people to eat with their hands or dunk a piece of bread into the pooled sauces. Put out bowls for pits and shells, and keep the corkscrew handy. And serve things however it makes sense in the moment: atop wooden boards or crinkled butcher paper, or serve foods straight from the baking sheet or the jars in which you preserved them. Italian cooks know that what matters most is how the food tastes, and it tastes that much better when you get to enjoy the ride, and the results, too.