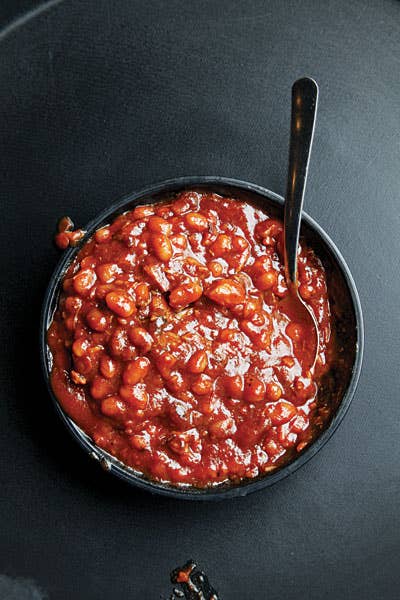 Recipes
Baked Beans and Summer Slaws
These sides are a must at any cookout
When it comes to barbecues and picnics, a few side dishes rise above the rest. Two of our favorites are coleslaw and baked beans. There's just no beating hearty beans and refreshing slaw. Whether you want your slaw spicy or creamy and your beans traditional or exotic, we've rounded up our best coleslaw and baked bean recipes.
Coleslaw can be made in countless ways. The most classic versions use cabbage, but there is room for variation even there. Our Tennessee-style has a creamy mayonnaise-based sauce perked up with a big helping of yellow mustard. Our charred cabbage slaw, on the other hand, gets an Asian twist from fish sauce and sambal oelek.
Cabbage isn't the only ingredient you can use to make a slaw. For an bright and atypical slaw, go with shaved asparagus, chopped mint, and julienned carrots and radishes. Or try a zesty slaw with cucumber, assorted peppers, and onions.
Baked beans are a must at a barbecue. For a comfort-food classic, go with bacon, pulled pork or brisket, brown sugar, and barbecue sauce. Or make the sauce from scratch with maple syrup, molasses, ketchup and a little dark rum.
Find all of these dishes in our collection of coleslaw and baked beans recipes.