Hosting the Perfect Beach Cookout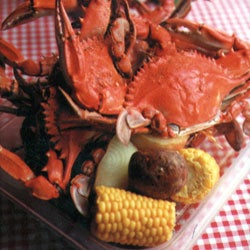 This weekend, head to the beach and treat your guests to a feast of sweet lobster, creamy corn pudding, and fresh berry tarts.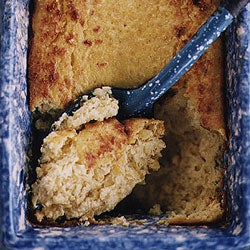 East Hampton Corn Pudding
This recipe is adapted from The Neighborhood House Cookbook, compiled by East Hampton's Women's Service Club, a "small group of ladies still carrying on the tradition of old-fashioned, home-cooked covered dish suppers". See the East Hampton Corn Pudding recipe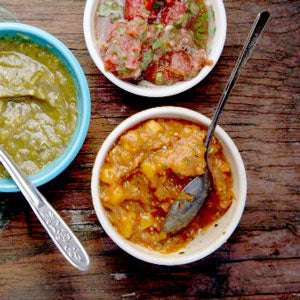 The addition of diced mangoes to a puree of roasted chiles delivers heat-defying bursts of sweetness to this deliciously spicy salsa.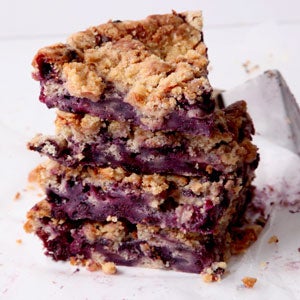 Huckleberry Buckle
Fresh or frozen blueberries make a fine substitute for tart and sweet huckleberries in this moist, crumbly cake. See the Huckleberry Buckle Recipe