Kale, Chard, and Other Winter Greens Recipes
Dark leafy greens are a versatile cold-weather ingredient.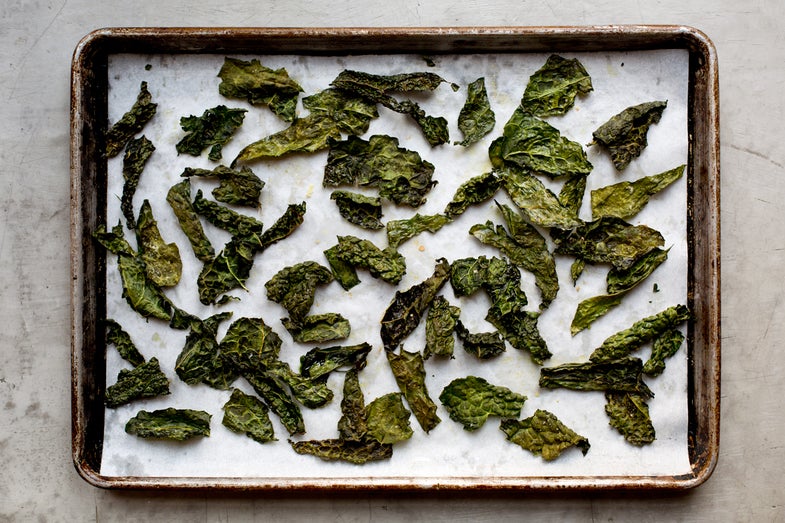 Nutrient-rich and deeply flavored, dark leafy greens are a versatile cold-weather ingredient. Kale, chard, spinach, and more are as delicious as they are healthy. While other produce fades away as summer gives way to fall and winter, they are bountiful well into the colder months. From spinach-artichoke dip to kale salad, we've rounded up our favorite recipes for winter greens.
Take a cue from Popeye and eat more spinach. This mild green is great in all sorts of dishes. For a creamy appetizer, try our spinach-artichoke dip made with a decadent combination of parmesan, mozzarella, cream cheese, mayonnaise, and sour cream. On the healthier side is egg drop soup upgraded from takeout status with the addition of spinach and edamame.
Heartier than spinach, chard is another delicious green. Try sautéing it with onions, mushrooms, and sweet corn to make a satisfying vegetarian taco filling. Or go with hortopita, a Greek pie of phyllo (homemade or store-bought) layered with Swiss chard, herbs, and feta.
Kale has enjoyed fad status in recent years, but it's more than a passing trend. Raw, it adds a pleasant bite to salad made with shredded Brussels sprouts or arugula and roasted butternut squash. It can also be stewed, sautéed, or baked into addictively crispy chips.
Find all of these dishes and more in our collection of winter greens recipes.