Salsa, Guacamole, and More
Mexican dips make awesome party snacks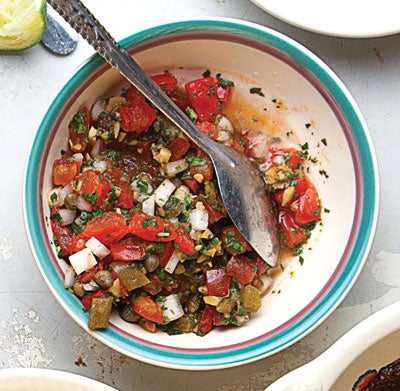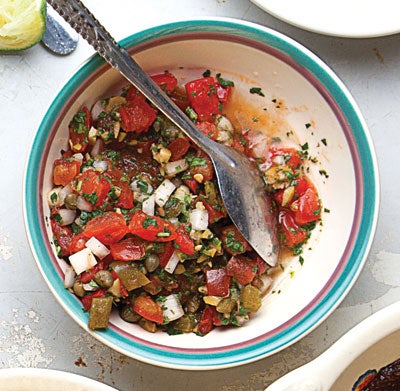 From an afternoon tailgate to a day at the beach, Mexican dips like salsa and guacamole make awesome snacks. It's tempting to buy a jar of salsa from the grocery store, but the flavor and freshness will pale in comparison to what you can make at home. For homemade party snacks that can't be beat, check out our collection of our favorite Mexican dip recipes.
Rich, creamy guacamole is the best way to start a Mexican meal. Our version comes from La Casa Dragones in San Miguel de Allende, Mexico and features avocados flavored with onion, tomato, garlic, lime, and serrano chiles. For a thinner sauce perfect for topping tacos, add some tomatillos to the mix to make guacamole taquero.
Tart tomatillos and sweet avocados are a natural combination. Our basic salsa verde is a simple tomatillo salsa with jalapeños, cilantro, garlic, and onion. Adding avocados gives it some extra body, making it more like a guacamole. Salsa de albañil is made by layering slices of avocado and queso fresco with a tomatillo salsa. It's a little bulky for chips—serve it with warm tortillas instead.
Tomatillos can also be used in red salsas. Blended with pasilla chiles, they make for a rich, spicy sauce. For something really spicy, make our chile de arbol salsa. The salsa combines one tomato, a little garlic and onion, and a whopping 55 dried chiles de arbol to make a fiery dip. For something tamer, try our smoky salsa roja with tomatoes and chipotle and guajillo peppers.
Find all of these salsa and more in our collection of Mexican dip recipes.