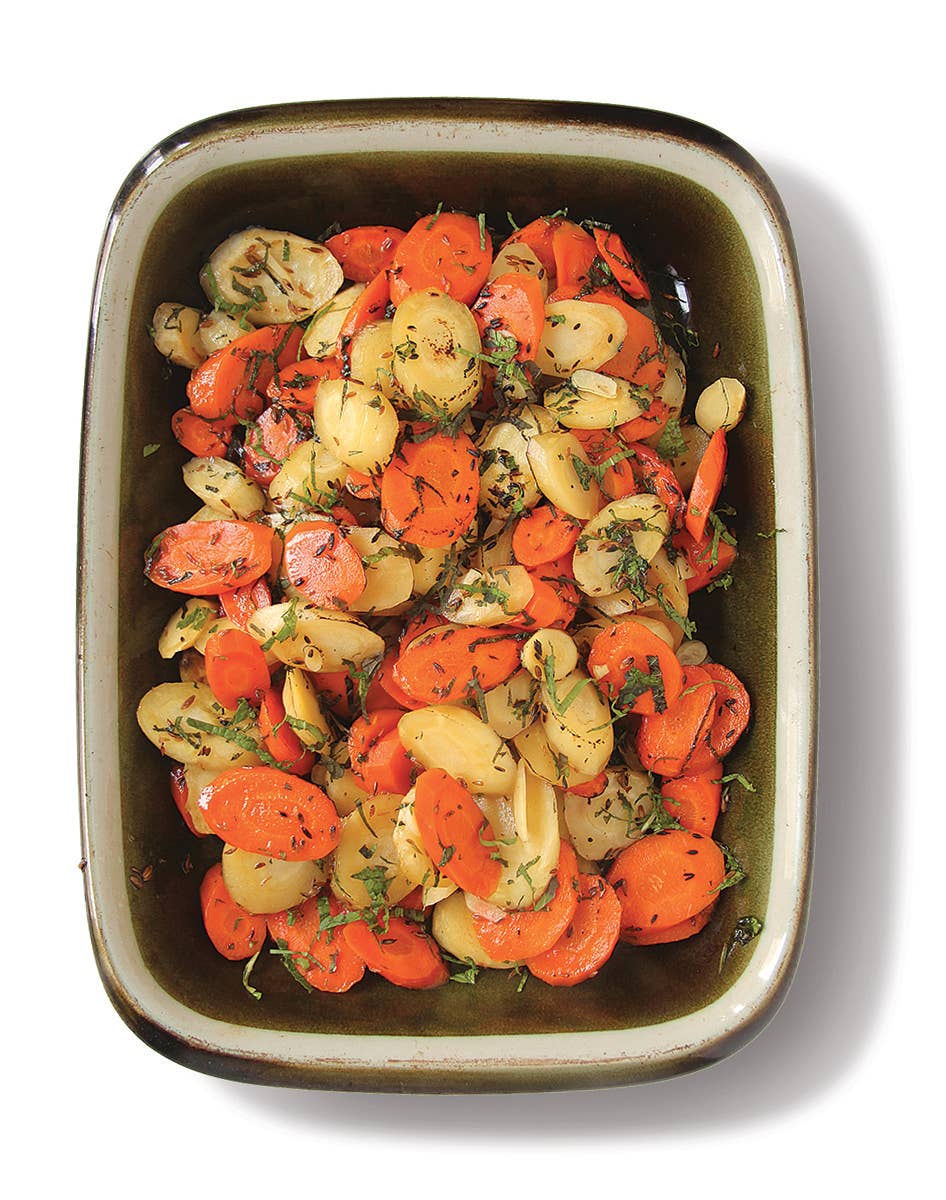 Recipes
Root Vegetable Recipes
As summer produce fades, root vegetables shine
As the summer winds down, we say goodbye to its bountiful produce. No more ripe tomatoes, sweet, corn, or crisp peas. Fortunately, the arrival of cooler weather marks the beginning of root vegetable season. Throughout fall and winter, you can find us cooking with potatoes, beets, turnips, radishes, and other delicious root vegetables. From sweet potato casserole to braised carrots, we've rounded up our favorite root vegetable recipes.
Sweet potatoes are one of our favorite fall foods. Thanksgiving isn't complete without a fluffy sweet potato casserole—for textural contrast, try topping it with a crisp pecan crumble. For a sweeter, richer alternative to French fries, sweet potato fries are the way to go. Both baking and frying can produce great results.
Vibrant, earthy beets are another cool-weather staple. They're especially good for roasting, which tenderizes them and brings out their sweetness. Try roasting them with other winter vegetables like Brussels sprouts and turnips, or serve them with a citrusy crème fraîche dressing to brighten them up.
Turnips and rutabagas, like many root vegetables, are available year-round, but we're most drawn to them in winter. Roasting turnips in a salt crust makes them buttery and tender—serve them with microgreens on a creamy bed of goat cheese. Roasted rutabagas are wonderful in a rustic green salad with flaky pieces of smoked trout.
Find all of these dishes and more in our collection of root vegetable recipes.