Savory Tarts
Savory tarts are perfect for an elegant brunch or light dinner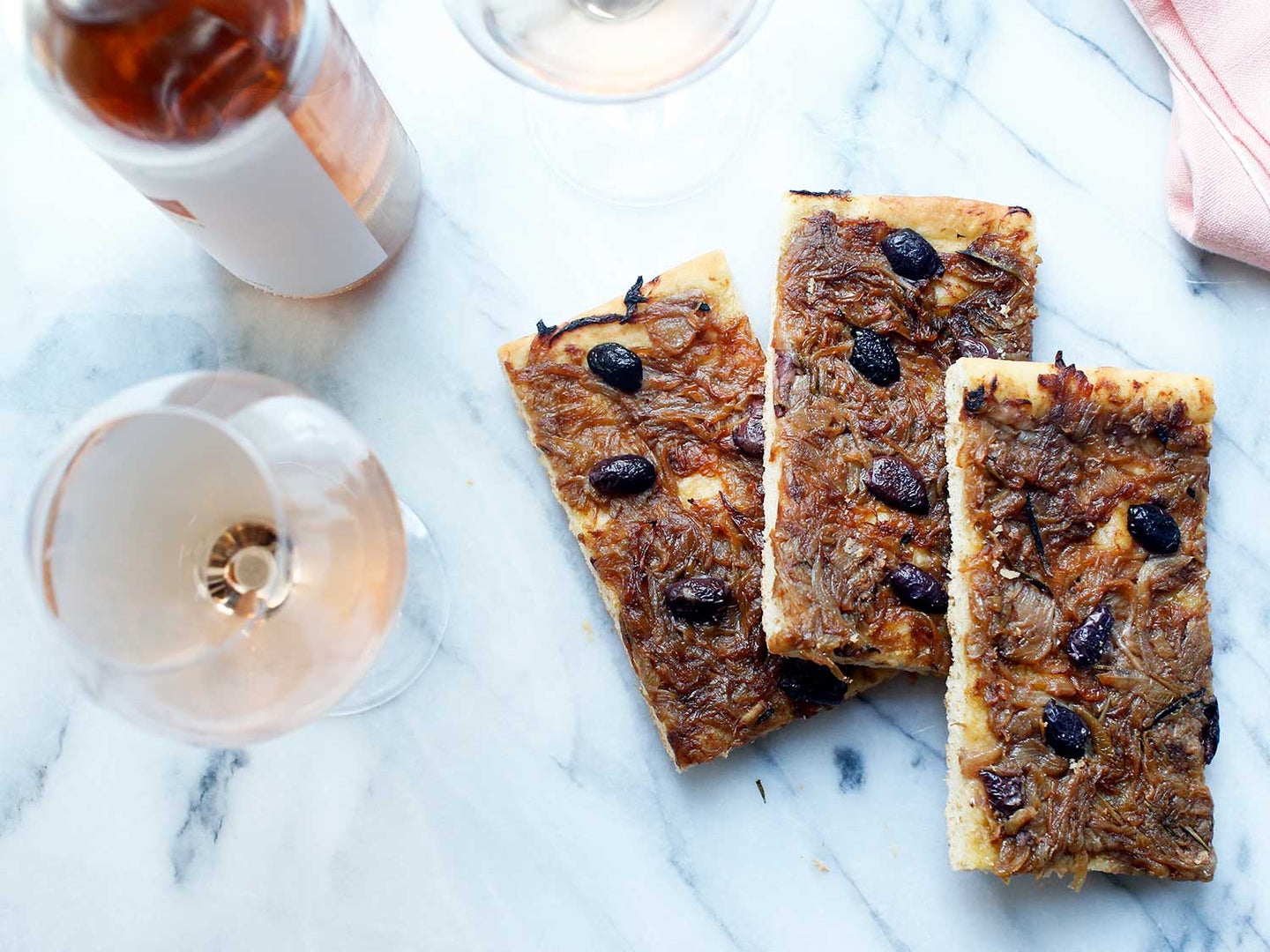 Tarts—filled pastry crusts—are delicious desserts when filled with fruit. But savory tarts are great as well. From eggy quiches to oniony pissaladières, savory tarts are perfect for an elegant brunch, easy lunch, or light dinner. We've rounded up our favorite savory tart recipes.
One of the most classic savory tarts is quiche. This brunch staple of eggs, milk, and cream baked in a crust is endlessly versatile. Our recipe for an old-school quiche Lorraine features bacon and Gruyère with a hint of cayenne and chives for garnish. For the seafood lover we have a crab and shrimp quiche with cheddar, mozzarella, and Old Bay seasoning.
Whether lightly cooked to retain their bite or deeply caramelized, onions are a great topping for savory tarts. Pissaladières are caramelized onion tarts with olives and anchovies. We make them on little circles of puff pastry for an umami-rich hors d'oeuvre. Caramelized onions and anchovies also come together for a rich goat cheese-topped tart. Pizza-like tart flambée is an Alsatian dish made with crème fraîche, fromage blanc, onions, and bacon.
When ripe, flavorful tomatoes are in season during the summer, we like to use them in everything, including tarts. Our herbed tomato tart mixes juicy cherry tomatoes with anchovies and tops it with parsley, chives, oregano, and nutmeg. Our crisp, flaky tomato-cheddar tart is topped with cheddar and pecorino cheese, slices of tomato salted to drain out excess moisture, and chopped basil.
Find all of these dishes and more in our collection of savory tart recipes.