8 Amazing Ways to Use Up Zucchini and Summer Squash
When grilling just won't cut it, we've got you covered with these knockout recipes.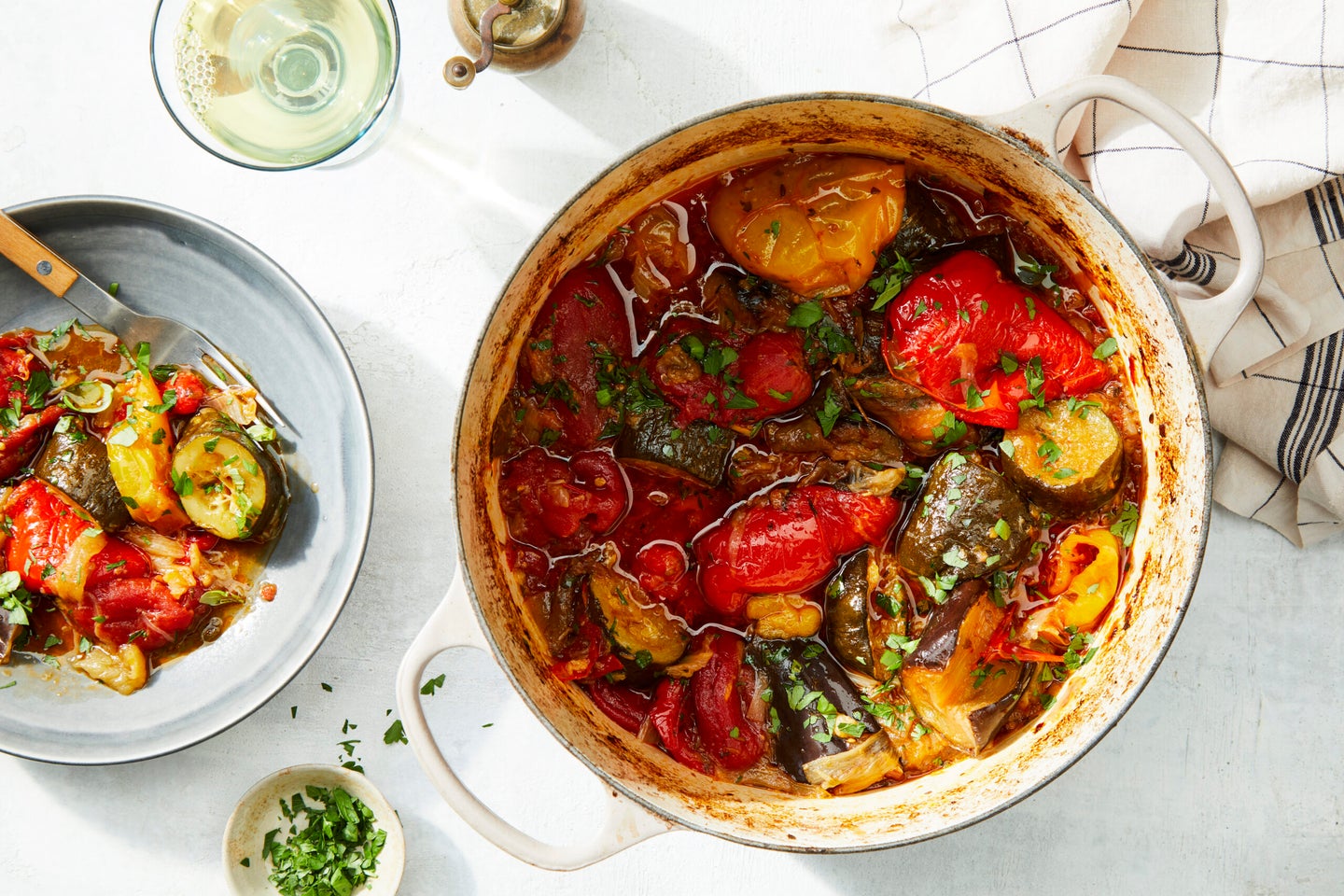 We love summer squash, but by the middle of the season, it piles up on us. After grilling it one night and stewing it the next, we often run out of ideas. That's a shame, since the sweet, mild vegetable is delectable on flatbreads and pizzas, in salads and pastas, and roasted with garlic and herbs. 
Summer squashes come in a spectrum of greens and yellows. Unlike hardier winter varieties, they're distinguished by a thin, edible skin that requires no peeling. These are the zucchini, globe squashes, pattipans, and crooknecks of the Cucurbita world. Harvested young, summer squash can be as small as your thumb; left to their own devices, they can grow to over eight feet. We reach for zucchini measuring five to seven inches—sturdy enough to stew yet soft enough for easy eating.
Any variety of summer squash will work marvelously in the following recipes. Translation? There's simply no excuse to let that bumper crop of zucchini go to waste.
The oft-unadorned chickpea pancake of Italy and southern France makes a satisfying base for a roasted summer vegetable tart here. Tangy preserved lemon and fresh chèvre are a nod to the dish's Mediterranean roots. Get the recipe >
"If you toss hot vegetables with a cold vinaigrette right after grilling, it will absorb more flavor," says the New Orleans chef who created this terrific make-ahead dish. The longer the vegetables sit in the marinade, the more flavorful they become. Get the recipe >
Light and airy with a subtle squash flavor, zucchini blossoms are a rare and delicate summer treat. In this appetizer, the flowers are stuffed with anchovies, beer-battered, and fried until crisp. Get the recipe > 
Frida Kahlo was known to host festive meals at her Mexico City home that she lovingly called "long tablecloth days." At one such event, she served this salad of grilled zucchini, avocado, and crumbled añejo cheese. Get the recipe >
In this classic Provençal dish, rows of sliced zucchini, eggplant, and tomato alternate and melt together to make a mesmerizing fan effect. Get the recipe >
At Berlin's vegan restaurant Lucky Leek, this green minestrone brims with kohlrabi, fennel, and briny green olives. Freshly made pesto is stirred in just before serving. Get the recipe >
The old-school classic never disappoints, especially when it's enriched with handfuls of Parmigiano-Reggiano and plenty of heavy cream. Get the recipe >
Sautéing dried herbes de Provence in extra-virgin olive oil brings out their fragrance in this vegetable medley that's a mainstay of Provençal cuisine. When in season, juicy fresh tomatoes bring ratatouille to the next level. Get the recipe >