Announcing the Winner of our April 2011 Home Cook Challenge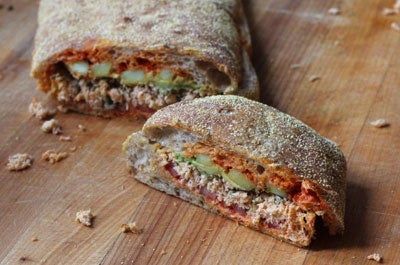 Thank you to all our readers who submitted recipes to our Home Cook Challenge: Sandwiches contest. We're pleased to announce the winning recipe by Jen Beckman, who will be receiving a $500 gift card to Sur La Table. Jen's winning sandwich is an inspired summer meal: a light crab salad and plenty of vegetables layered together with a tangy red pepper vinaigrette, all on a ciabatta loaf that rests for 24 hours under a 10-pound weight so the flavors meld beautifully.
See Jen's recipe for Pressed Crab Salad Sandwich with Red Pepper Vinaigrette and check out this month's Home Cook Challenge to see if your recipe could take the prize.