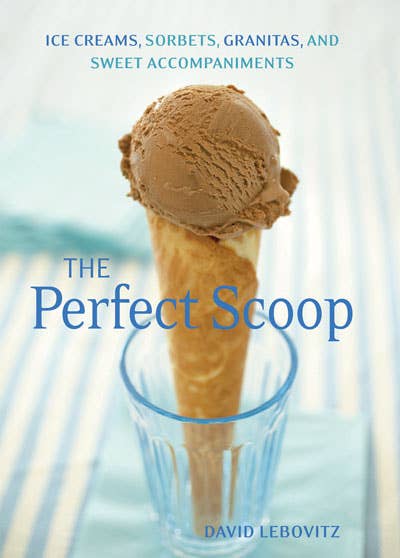 Techniques
David Lebovitz Talks Ice Cream
In honor of ice cream week, David Lebovitz—cookbook author, dessert maker, cooking teacher, blogger extraordinaire, and ice cream guru—was kind enough to answer our questions. His book about the delectable stuff, The Perfect Scoop, has just been rereleased in paperback.
What's the most unusual flavor of ice cream you've enjoyed?
That I've enjoyed? In Rome, Kentucky Chocolate, made with tobacco. It was extraordinary.
Why make ice cream at home?
It's fun! You know what's in it. You can make homemade thin mints for it or use fresh fruits. Most of my sorbets have only two ingredients: fruit and sugar. There's nothing like taking ice cream out of the machine and enjoying it.
Do you have a quick expert's tip?
My expert tip would be to use a flexible, heat-resistant spatula when making ice cream custard, which does the best job of reaching the side of the pan and does double duty when straining the custard.
How far have you traveled for ice cream?
I'll go across a city to get the good stuff.
Do you have a favorite ice cream chain?
I'm interested in the people who've opened small ice cream shops in America, such as Ici in Berkeley, Il Laboratorio di Gelato in New York City, and Humphrey Slocombe in San Francisco.
What flavor of ice cream do you prefer to make at home?
I've been making a lot of mint ice cream because I love mint. It's always so refreshing. But my mocha sherbet from my book is a favorite. It's great; you can make milk shakes with it. Blend it up and add some vanilla ice cream, if you want.