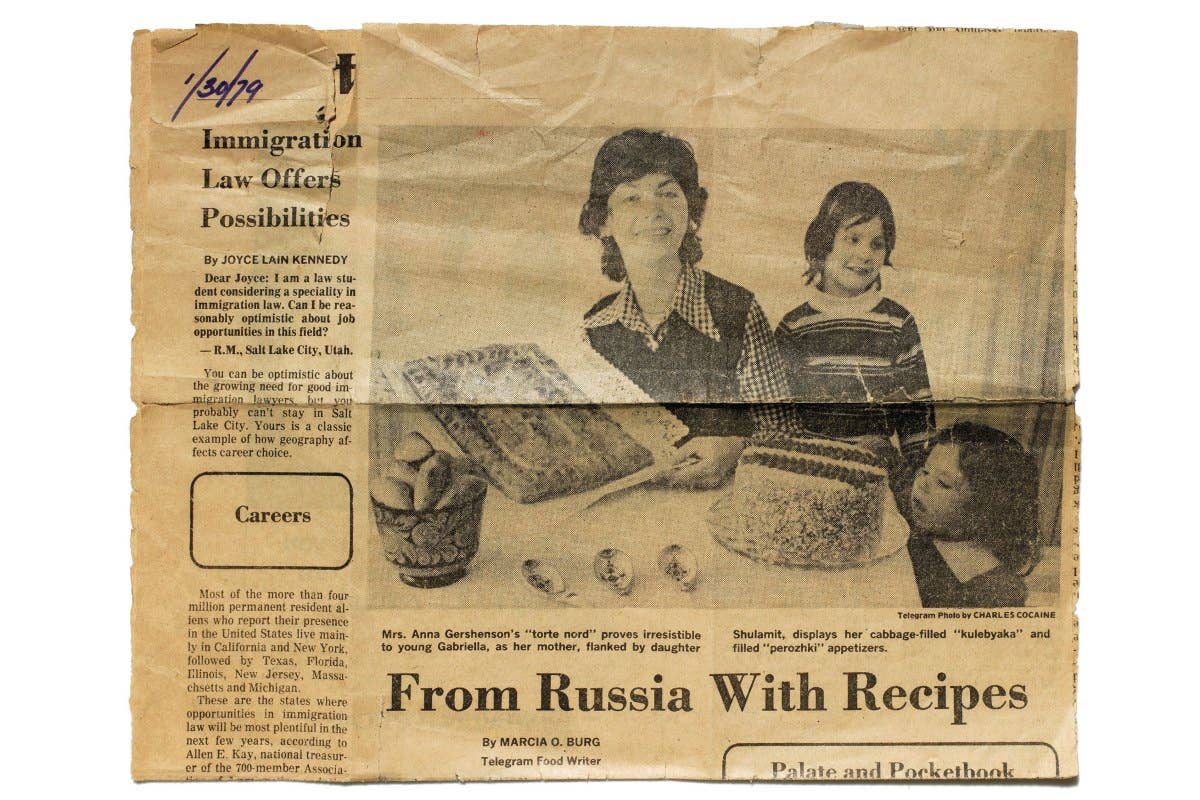 Culture
Destined for Donuts
Ever since childhood, donuts have been the ultimate indulgence for an editor with a serious sweet tooth.
That's me in the picture: the little one on the right with her fingers in the frosting. I was a year old when this photo was taken; it ran with a story that was published in the Massachusetts newspaper the Worcester Telegram & Gazette. The article was ostensibly about my mother Anna's catering business and her recent emigration from the U.S.S.R. (that's my well-behaved sister, Shulamit, between us). But it also turned out to be the first public record of my lifelong obsession with sweets.
Whatever chutzpah possessed me to manhandle that cake has still not forsaken me. Sweets are a fixation, a fact of life I once fought (influenced by the diet police, I suppose) but now embrace, and even use to my advantage. For instance, when it came time to edit our gargantuan donut feature, "Donut Planet," 27 pages of deep-fried recipes and lore, it was clear that I was the woman for the job.
Now, after months of contemplating the finer points of eggy crullers, dunkable cake sinkers, jelly-filled Berliners, and hot, sticky Krispy Kremes, I'm still not sick of donuts. In fact, the more I learned about them, the more they mean to me. When I discovered, for example, that I share my birthplace with the very first Dunkin' Donuts franchise, which opened in Worcester in 1955, it reminded me of the time that my father, sister, and I scarfed down an illicit box of Dunkin' Donuts in a Worcester parking lot, hiding the evidence from my health-conscious mom.
But donuts have changed with the times, and today they don't have to be a guilty pleasure. Baked donuts made in ring-shaped tins, such as strawberry-buttermilk fonuts, omit the frying altogether. And at my favorite shop, Doughnut Plant in New York City, they're made using organic ingredients, local fruit, and oil that is changed daily. They're so pristine, even my mother approves.