Menu: A Casual Mexican Spring Dinner Party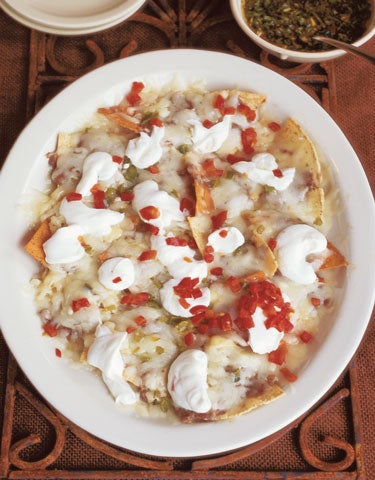 For an informal but festive dinner party with friends, there's nothing better than messy, playful, spicy Mexican- inspired food. Planned with early spring ingredients in mind, this menu can be prepared almost entirely in advance.
As soon as your guests arrive, join them for some tequila and a glass of spicy pomegranate-orange-lime sangrita, while you munch on sour cream nachos and a zesty seafood cocktail. A whimsical tamale tart and classic jalapeño corn bread can be kept warm in the oven until it's time for dinner. Just before eating, pan-fry pork chops to a crispy brown, perfect for devouring with your hands, dipped in a red chile sauce. For dessert, spring's fresh strawberries shine in tart, creamy ice pops, a drip-licking fun way to linger over the table at the end of the meal.
_
_
_
_