Announcing the Winners of our Dinner Party Pinboard Contest!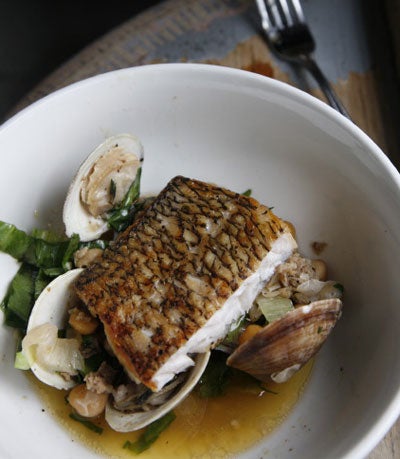 Huge, huge thanks to everyone who entered our Dinner Party Pinboard contest over on Pinterest.com! We had such a fantastic time looking through all the entries (no surprises here that the uses of Pinterest are an awfully creative bunch), and it was a real challenge to pick just three favorites. But these three stood out to us for their thoughtfulness, their cohesion, and the simple fact that they're all dinner parties that we really, really would love to attend. All three win SAVEUR tote bags loaded with some of our favorite recent cookbooks.
Misa Misono's vegetarian Italian dinner party captures the essence of early spring with a pale green decorative palette and a menu of grilled baby artichokes, a Tuscan bean soup, and saffron-scented Prato biscotti for dessert.
Maria Gentile took us to a rustic cottage in the French countryside for an elegant outdoor feast, where marinated goat cheese and celery root remoulade share the table with lemon-thyme lamb chops, washed down with bracing Pepa cocktails.
And our grand prize winner, whose menu will be featured in an upcoming Dinner Party newsletter, comes from Ana Cruz: It's an elegant, sepia-toned dinner party for warm summer nights, where starters of sweet corn chowder and bacon turnovers give way to primi of spinach capellacci with goat ragu and a primo of black bass with chickpeas, clams, and chorizo.
Thanks again to all who entered, and our warmest congratulations to the winners!