For Purest Peanut Butter Flavor, Don't Add Flour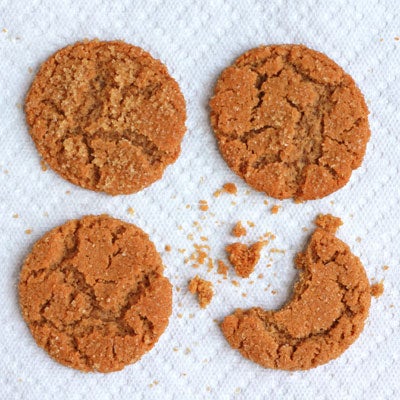 This recipe for flourless peanut butter cookies comes from my friend, Lindsay. She is a superb pastry chef who has worked in 4-star restaurants for as long as I've known her, so I was surprised at the recipe's humbleness and simplicity. But when I made the recipe, I was floored by the complexity of their texture and flavor. These weren't just peanut butter cookies, they were the very essence of the timeless ingredient! I chalk it up to the fact that there's no flour or unnecessary fillers to dilute the pure, absolute peanut butter flavor. Combined with a texture that goes from chewy to melt-in-your-mouth, I knew these cookies were destined for a permanent spot in my baking repertoire.
I began making a batch for the test kitchen whenever we were waiting on recipe edits or had some down time between issues. Sure enough, the odor wafting from the cooling cookies would entice the edit staff to flock to the kitchen. People requested them so frequently that we started keeping a jar or two of peanut butter in the pantry at all times. They're really that good.