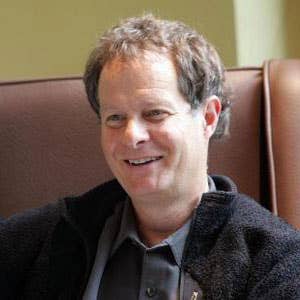 Culture
Green Machine
Whole Foods founder John Mackey reflects on the roots and the future of the company.
Since 1980, Whole Foods Market has grown from being a humble storefront in Austin to representing a virtual way of life, with nearly 300 locations throughout North America and the United Kingdom. Recently, SAVEUR caught up with the one man who has been there since the beginning—cofounder and CEO John Mackey. Just 27 years old when Whole Foods got its start, Mackey has become one of the most innovative leaders in today's rapidly changing food world. Mackey shared his thoughts, by e-mail, on why we ought to eat our veggies, the Odwalla drink he can't live without, and the next steps for Whole Foods.
**You first became a proponent of sustainable cooking and eating 30 years ago while living in a vegetarian co-op in Austin. How did that experience inform who you are today?
**
Living in the vegetarian co-op, Prana House, back in the '70s changed my life. I had my food consciousness awakened, became a vegetarian, and learned to cook. That led to working in a small natural foods store and eventually to me and [then girlfriend] Renee Lawson opening our first store, Safer Way. Back then, eating natural, vegetarian foods meant lots of cooked grains, beans, fruits, and veggies. Over time I drifted away from such basics and toward gourmet foods, but six years ago I became a vegan, and now I'm back to a very simple diet. I've come full circle to where I was 30 years ago, minus the cheese, dairy, and eggs that I ate then.
**For many small food producers, selling their products at Whole Foods is a dream come true. How do you seek out new, mom-and-pop food companies to work with?
**
Many times, the producers come to us, but we've also created new positions in the company called "Local Food Foragers". These folks search for small, local producers by visiting farmers' markets, local food shows, and competitors' stores.
**What are some companies that Whole Foods has helped to shepherd from scrappy start-ups to nationally recognized brands?
**
Almost every natural and organic food brand out there began with us. Some companies that started small but are widely known today are Silk Soymilk (I prefer their unsweetened soy milk), Odwalla (I'm a huge fan of Mango Tango), Naked Juice (Mighty Mango is great), and Honest Tea (Black Forest Berry is my favorite).
**Over the past three decades, Whole Foods has influenced the way Americans shop, cook, and eat. On the flip side, how have larger societal shifts changed Whole Foods's mission and nudged the company in directions you might not have anticipated?
**
Many Americans no longer know how to cook, and those that do often don't want to. Because of this shift, we're selling more and more prepared foods and fewer raw ingredients.
**What's your favorite section in a grocery store?
**
This is a no-brainer for me: the produce section. I'm a vegan who loves to cook. I also firmly believe that vegetables and fruits are the most important foods we can eat for our own health, well-being, and longevity.
**In recent years, Whole Foods has made a greater effort to support small, regional farmers. What changes have you made, and what challenges have you faced?
**
Over the past five years, we've more than doubled our percentage of sales coming from local foods. Expanding our selection of locally grown produce has been relatively easy. The biggest challenge has been finding local animal farmers and ranchers to work with, but our meat cases are slowly starting to showcase more local and region-based options. We've recruited hundreds of regional producers over the past couple of years to produce grass-fed beef, pastured chickens, and pastured pork. And we've loaned about 2.5 million dollars to nearly 50 local producers to help them grow their businesses.
**Now that terms like organic, local, and fair trade are household words, what new food trends do you see emerging?
**
I believe it will be animal welfare ratings [on meat sold in our stores]. We've been working with animal welfare organizations and animal scientists to develop our 5-Step Animal Welfare Rating Program, which we are beginning to roll out in some stores. Our hope is that this will eventually raise consumer awareness about how most livestock animals are treated and will lead to sustainable alternatives to the current, inhumane system.
**What are your goals for Whole Foods over the next decade?
**
1. Focus on Healthy Eating Education. It isn't enough to sell healthful, nutritious food, because people are so confused about how to eat well and they don't know how to cook. We intend to teach them both.
2. Expand our selection of local and regional foods and provide more information about the farmers and producers.
3. Place a greater emphasis on foods from developing countries that are ethically sourced for high quality, environmental sustainability, and fair labor practices.
4. Increase the momentum toward transparency in the food system—who, why, where, what, and how.
5. Stock only those meat products that have the highest ratings according to our 5-Step Animal Welfare Rating Program.
6. Pay serious attention to sustainable seafood. This is a serious problem around the world, and it's only getting worse.
7. Open smaller stores. We're going to open mostly smaller stores in smaller communities.