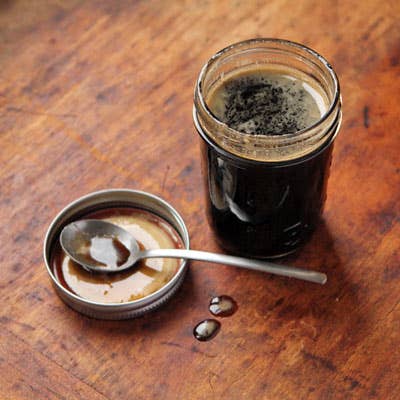 Culture
Homemade for the Holidays: Edible Gifts
Last holiday season, inspired by a beautiful jar of homemade brandied cherries given to me by an old friend, I opted to make a giant batch of plum and port wine jam to jar and give to relatives instead of shopping for individual presents. As a first-time jam maker, the process was a little messy, but packaged in jewel-like jars alongside homemade candy, the result was beautiful; spread on buttered cranberry-walnut bread on Christmas morning, my gift tasted even better.
This year I'm sticking with the homemade theme, bottling homemade liqueurs for my friends and loved ones. I love the science-experiment feeling of giant mason jars lined up on my kitchen counter, each filled with multicolored fruits and flavorings steeping in high-proof vodka, getting ready to be decanted into old fashioned, clasp-top soda bottles.
For fellow DIY-minded gift-givers, we've put together a gallery of recipes that work beautifully as holiday presents or hostess gifts, from savory pickles and spice blends to candied fruit and sweet liqueurs. A few of these recipes can require up to a month before they're ready to consume, so it's best to start thinking about the process now. Happy gifting!