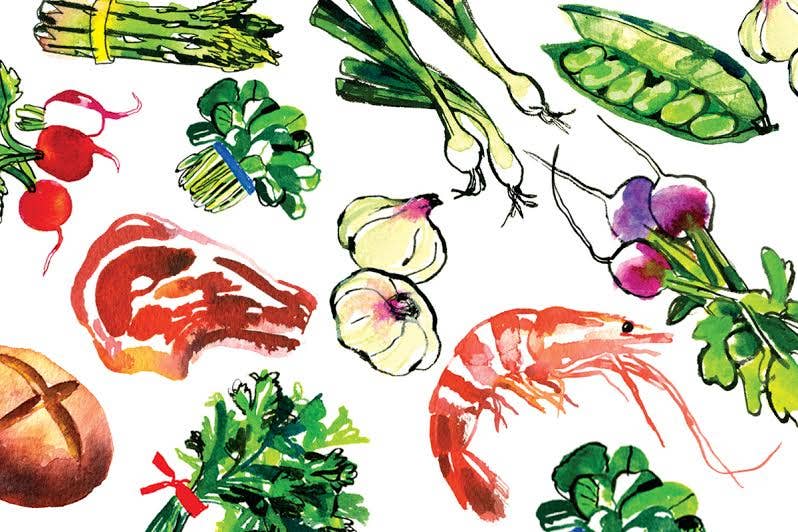 Culture
Let Them Eat Sirloin
Budget steak houses that still sizzle.
It could be said that Americans, at least those who came of age after World War II, have come to think of a hearty steak dinner less as a privilege than as an inalienable right. Few institutions better exemplify this line of thinking than budget steak houses, those Western-themed franchise restaurants—some of them cafeteria style, some sit-down—that have become fixtures of strip malls and interstates. They have names like Bonanza, Sizzler, and Ponderosa, and their menus promise a full steak meal at rock-bottom prices. The steaks are often a thin cut from the chuck or sirloin section—as opposed to the giant porterhouses and filets mignons favored by upscale steak houses—but they rarely fail to satisfy.
Suburban budget steak houses began to appear in the 1950s and '60s; among the first was Sizzler, which was the brainchild of a California salesman named Del Johnson. He got the idea for his restaurant in 1958 after reading about a steak joint in San Francisco called Tad's, which offered faux-Victorian decor and a T-bone steak dinner for $1.09. (Tad's later inspired a chain of its own.) A few months later, Johnson and his wife, Helen, opened Del's Sizzler Steak House in Culver City, California, making use of a building owned by the father-in-law of his friend Jim Collins, who ran the hamburger stand next door. Del's Sizzler sold two kinds of steak, a top sirloin and a new york cut, accompanied by a baked potato and a green salad adorned with a single cherry tomato.
"He used a wood platter with a hot metal plate in the center that made the steak sizzle," Collins says. "That's where the name came from."
Johnson managed to undersell Tad's by a full ten cents. By the time he sold his business to his friend Collins and two of Collins's partners, in 1967, there were four company-owned restaurants, 160 franchises around the country, and a growing number of imitators. During a boom in fast-food franchising during the 1960s and '70s, hundreds of budget steak houses cropped up around the country, all offering similar menus and reasonable prices. "When you get a new concept that's doing well, other people come along and try to do something with it," says Collins. "Sizzler definitely spawned a few." With 307 franchises operating today, Sizzler is still going strong amid all that competition.