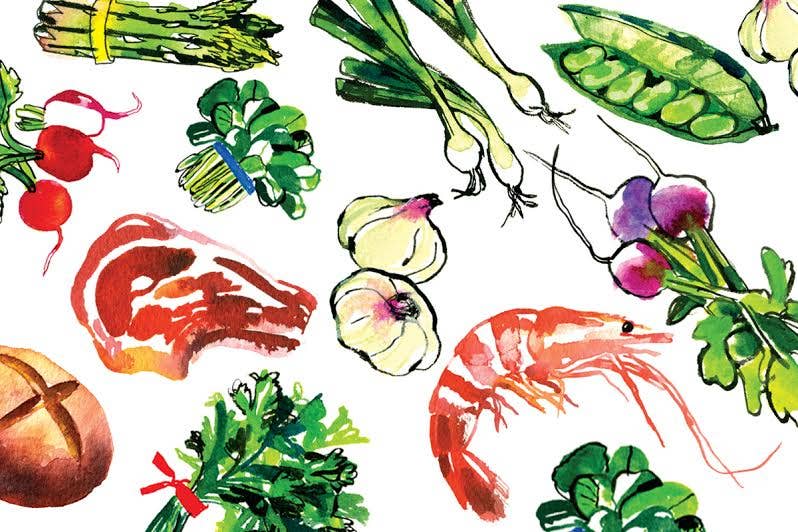 Culture
Mr. Minestrone
Forget the coffee-shop cliche; this hearty soup deserves respect.
In America, "minestrone" is just a fancy name for vegetable soup. We buy it in cans. We order it as the soup of the day in coffee shops—chicken rice Thursday, clam chowder Friday, minestrone Saturday. In America, it's not a dish, it's a cliche. In Italy, on the other hand, it's both a dish and a highly appreciated one—so much so that the Genoese sometimes call a particularly abundant version "Signore Minestrone", as an expression of respect.
Minestrone means a large or rich minestra—a word describing thick soups in general, derived from the Latin verb ministro, to serve. Minestrone was historically a specialty of Genoa's port, where it was served from seagoing soup kitchens—small boats that pulled alongside ships in the harbor and dispensed it to vegetable-starved sailors. There is no canonical recipe for minestrone. The only secret, besides using a variety of produce, is the cooking time: Forget romantic notions of bright, quick, light Mediterranean cuisine. Minestrone must simmer for at least an hour to marry the flavors of its ingredients. Good vegetables are vital—but what you should taste when you lift spoon to mouth isn't vegetables at all, but soup.