One Ingredient, Many Ways: Maple Syrup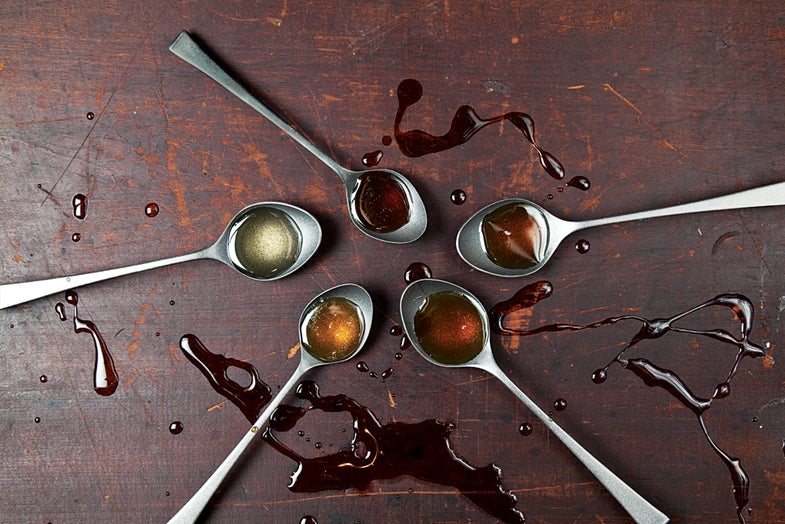 Here are the things I learned from the hippies I lived with in Vermont during college: 1. Life is best lived with a frisbee nearby. 2. Nothing wakes you up quite like a whiff of an unkempt compost pile shimmying through your window. 3. Maple syrup is delicious in just about everything.
Growing up in Chicago, my mom was a big advocate of using pure maple syrup instead of Mrs. Butterworth's, Log Cabin or any other cloying imitation. But we poured it in only the most conventional ways: pancakes, waffles, maybe oatmeal. In the liberal arts wilds of Vermont (as America's top-producing maple syrup state – Vermont produced 750,000 gallons in 2012), led by my wise, unshaven housemates, I learned how to start my day with a strong cup of coffee sweetened with a glug of maple, and toast slathered with silky maple butter – syrup that is heated to 235 degrees, quickly cooled and stirred until it reaches a rich, spreadable consistency. I followed their lead in drizzling the sticky, caramel-scented syrup into pad Thai and pots of chili, and whisking it's concentrated sweetness into marinades, sauces and salad dressings. My blood sugar was likely at an all-time high, but I was happy.
This March, with maple tapping season underway throughout Vermont, and also in my current home state of New York (among many other places), I figured it was the perfect time to rekindle my love-affair with maple. Saveur's recipes archives capture the all-purpose power of maple in both sweet and savory dishes. Meanwhile, award-winning chefs across the country rely on maple as a staple sweetener, from Gabrielle Hamilton to Dan Barber and Grant Achatz (who prefers his syrup aged in bourbon barrels).
While developing a recipe for this column, I considered asking one of these chefs for their take on this early-spring elixir. But instead, I decided to go back to my roots. After dinner, my housemates and I used to spoon vanilla ice cream drizzled with dark, Grade B syrup out of ceramic mugs. Simple and bracingly cold, with overlapping layers of sweetness, I found this dessert every bit as enchanting as a blinged out hot fudge sundae. This time around, with the aid of a blender (a gadget our frugal household did not posses), I combined the ice cream and maple syrup with a little milk and whirred it into a creamy milkshake. It's a little bit higher tech, but that did not stop me from drinking it out of my favorite mug.
Learn more about the maple grading system »
See recipe for the Maple Syrup Milkshake »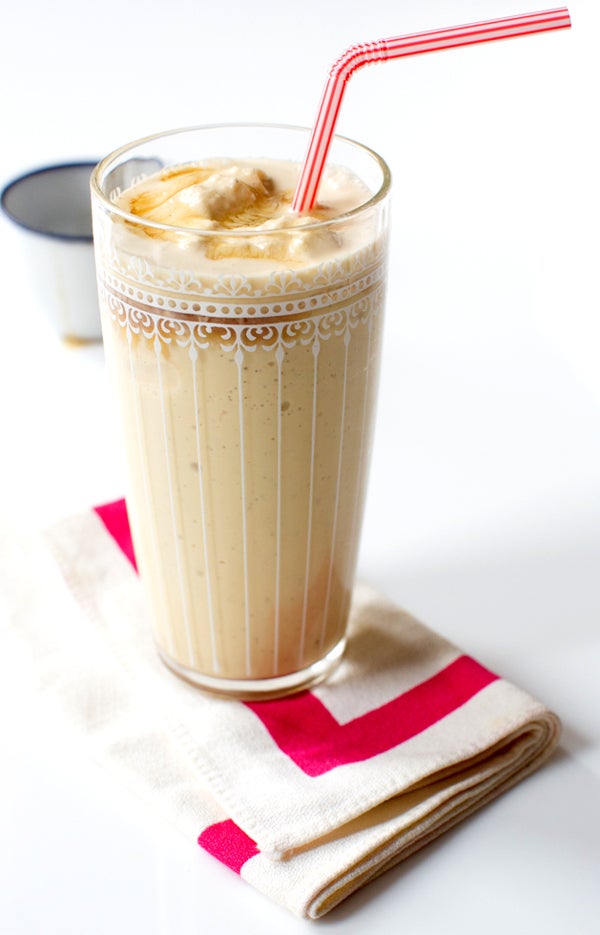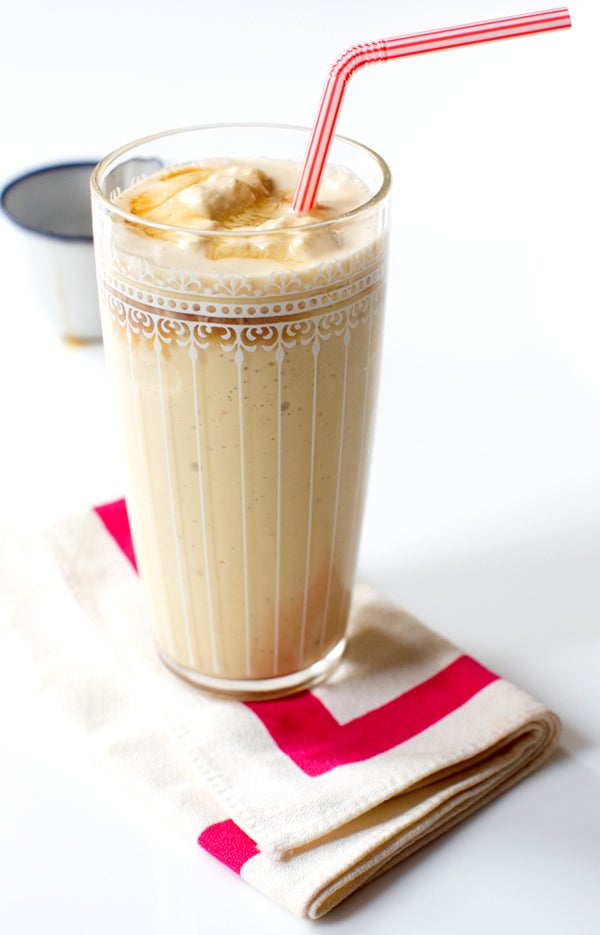 Vanilla ice cream is a natural partner for dark, Grade B syrup: simple and bracingly cold, with overlapping layers of sweetness, they're at their best blended together in a milkshake. Get the recipe for Maple Syrup Milkshake »
Credit: Yossy Arefi
SWEET
Maple Squares with Walnuts
Meaty walnuts and sweet maple syrup combine in these sticky dessert bars.
Maple Sugar Pie
Maple sugar sweetens both the crust and the custard of this silky pie.
Crepes with Maple Sugar and Syrup
Top these paper-thin crepes with an indulgent sprinkle of maple sugar, followed by a glug of syrup.
Maple Syrup Dumplings
These maple-topped pillowy dumplings are sweet and dreamy – comfort food in a bowl.
Canadian Buttertarts
When made properly, the maple syrup filling of these tarts spills out messily – and deliciously – as you eat them.
Maple Pot de Creme
Serve dinner guests this surprising take on traditional pots de creme, a dessert that gets its flavor from dark, grade B syrup.
Pumpkin Cheesecake with Gingersnap and Hazelnut Crust
There's a lot to love about this cool and spicy cheesecake, including the 1/3 cup of maple syrup in the filling.
Wet Nuts
Top your next sundae with these maple syrup and corn syrup-drenched nuts.
SAVORY
Wild Rice Soup with Maple Syrup
There are only two tablespoons of maple in this creamy rice and mushroom soup, but they lend an unforgettable sweet touch.
Maple Syrup Roasted Tomatoes
Slow roasted in the oven, the maple syrup on these tomatoes helps bring out their caramel sweetness.
Maple Glazed Carrots
These savory crepes are topped with a hearty mix of mushrooms, fresh baby spinach and nutty gruyere.
Maple Butter Mashed Sweet Potatoes
Sweet potatoes grow even richer and sweeter with the addition of butter and maple syrup.
Strawberry Focaccia with Maple Balsamic Onions
This sweet-meets-savory focaccia pairs spring-y strawberries with maple-sweetened onions.
Yellow Pea Soup
There's nothing ordinary about pea soup when it's flavored with maple.
New England Style Baked Beans
These hearty, long-simmering beans get their deep flavor from both maple syrup and molasses.
DRINK
The Orchard
Apple brandy and maple syrup combine in a cocktail that toasts to the autumn.
Maple Vodka and Espresso Dessert Cocktail
This cocktail is high octane – a true after dinner indulgence.
The Cherry Maple Leaf
Mix brandy, cherry Heering, maple syrup, and vermouth for a sweet and colorful drink.
The Retox Cocktail
This playful take on the "master cleanse" combines lemon juice, maple syrup, cayenne…and bourbon.
Leah Koenig is a freelance writer and author of The Hadassah Everyday Cookbook: Daily Meals for the Contemporary Jewish Kitchen.