Our August Saveur Cooks Classes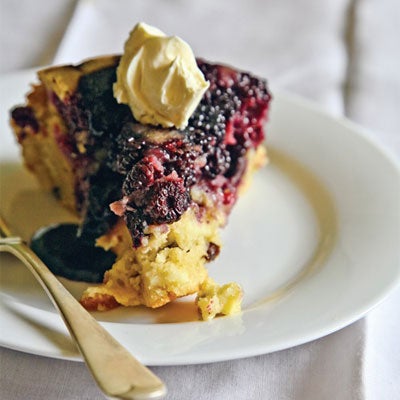 For our next batch of classes for SAVEUR Cooks, a hands-on cooking series exclusively at Sur La Table, we've developed two menus to see you through the end of summer: Memphis and St. Louis BBQ and Fruit-Filled Summer Cakes.
In Memphis and St. Louis, pork and thick, tomato-based barbecue sauces and spiced rubs dominate the landscape. Classic Memphis dry-rubbed ribs are paired here with their St. Louis wet-sauced alter-ego, along with baked beans flavored with crispy roast pork, and a cheesy corn casserole, all topped off with a satisfying peach cobbler.
Light summer cakes deserve the spotlight just as much as heavy winter and holiday cakes. Buoyed by ripe, luscious summer fruits, a crisp and crunchy strawberry-topped meringue, raspberry shortcakes, a tart blackberry and apple cake, and sour Meyer lemon pound cake make the perfect picnic dessert for summer entertaining.
Visit surlatable.com today to find a class location near you.