Our May SAVEUR Cooks Classes
In May our SAVEUR Cooks series recreates our favorite street food from Mexico and looks to summer with global grilling.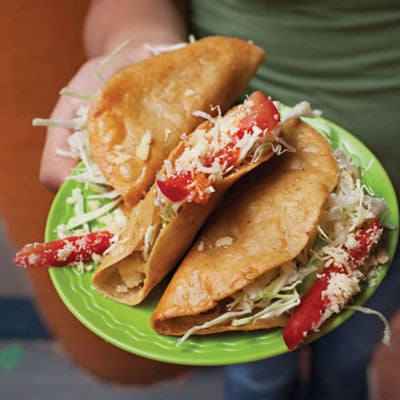 Next month's classes in our SAVEUR Cooks series are rooted in two of the subjects we covered at length in our May issue: Mexican cooking and satay. Mexico's Street Food looks beyond the Zacatecas region to explore the seemingly simple and amazingly fresh preparations that thrive throughout the country. Satay is just the starting point for The World of Grilling, which teaches world-wide methods in taking food to fire.
Visit surlatable.com today to find a class location near you.