A Pineapple Sponge Cake for Mother's Day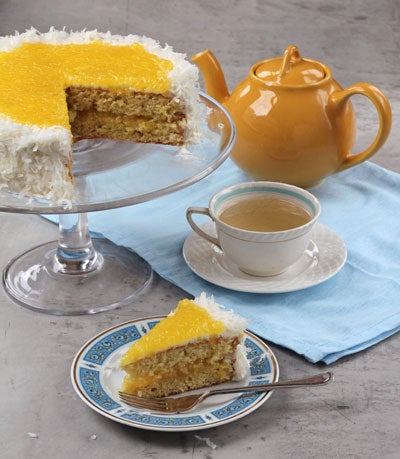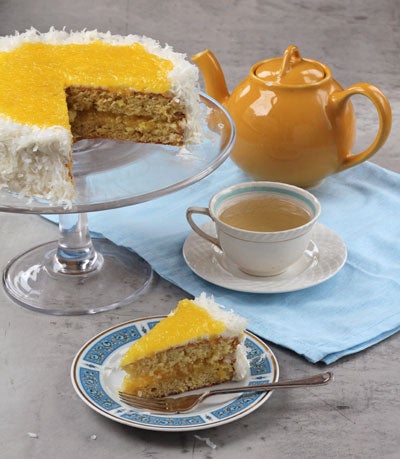 I'm heading home for Mother's Day this year, and have been giving some serious thought on what to do for my mom. At this point in her life, she's apt to remind me prior to any gift-giving holiday that she already has everything she really needs, so these last few years have seen me delivering her more homemade presents than anything else. This year, inspired by her yen for antique pineapple themes (evident in the most recent re-wallpapering of the kitchen), I'm embroidering tea towels with little images of the fruit. And what better way to show off my handiwork than to make a pineapple cake as an accompaniment?
Mother's Day always puts me in mind of light, delicate desserts, and I immediately envisioned an airy sponge cake sandwiching layers of fresh pineapple compote and swathed in snow white coconut flakes. (See the recipe ») Substituting coconut flour for all-purpose flour adds a moistness of crumb and depth of flavor to the cake, as well keeping with the tropical motif. And although normally I'm partial to the nuttiness and crunch of toasted coconut, for this cake I opted instead for the rich, sugary mouthfeel of sweetened shredded flakes. Using fresh pineapple rather than canned in the compote takes a bit more time, but the intense punch of flavor is so worth it – and really, isn't Mom worth it too?