Preserve the Season: Piquant Pickled Pineapple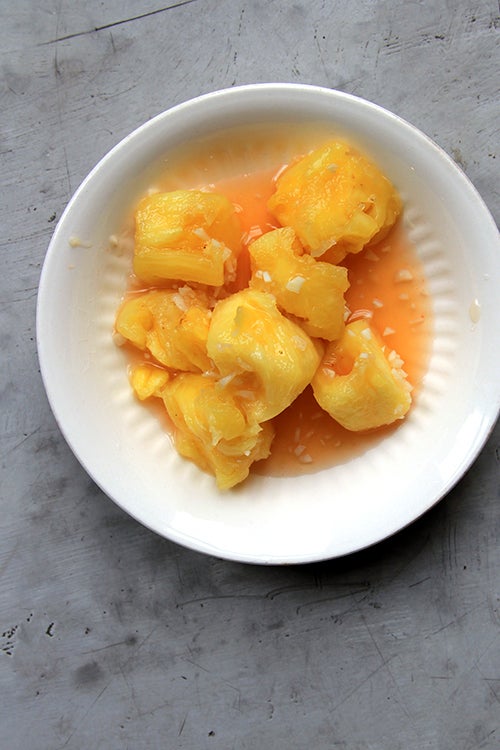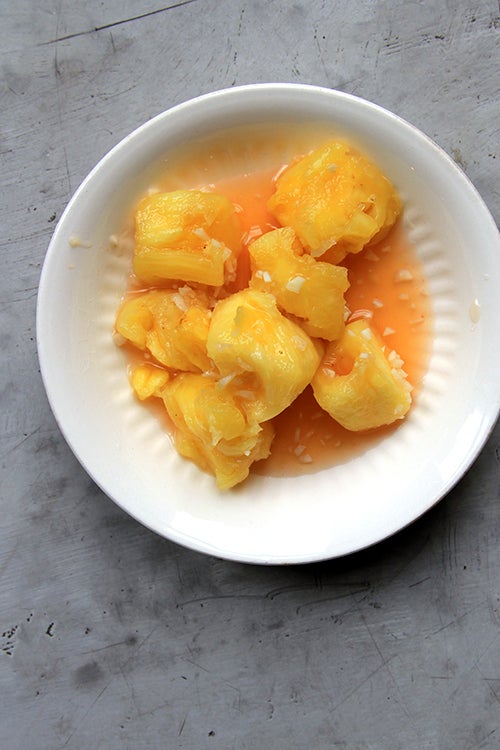 When it comes to suitable fodder for pickles, fruits give vegetables a run for their money—and bright, sunny pineapple is one of the best for the brine. The fruit is perfect for preserving: It's both sweet and acidic, so heightening either of those attributes brings out great flavor. Its cheery yellow color stays true for the long haul (take that, cucumbers!) and while many fruits can easily lose their identity in too much acid—think pickled blueberries, grapes, or cherries—pineapple's flavor can stand up to a strong, piquant brine, while retaining its textural integrity over time. But above all, pineapples provide pickly abundance: a single fruit easily yields plenty to enjoy both now and later.
When making refrigerator pickles, citrus juice is an exquisite and flavorful alternative to vinegar. Lemon or lime juice (though not from Meyer lemons—their juice is too sweet) has enough sourness and acidity to make great, crisp pickles, and they lend a whole lot more flavor than old, reliable distilled white vinegar. I like to pickle chunks of pineapple with lime juice, adding a splash of fish sauce for a robust savory edge, and garlic and Sriracha to balance out the sweetness and acidity. The result is a winning, Southeast Asian-inspired pickle, delicious with seared or roasted pork, alongside fried spring rolls or chicken wings, or simply as a toothpick snack with an ice cold beer in your other hand.
See the recipe for Piquant Pickled Pineapple »
Karen Solomon is the author of the forthcoming Asian Pickles (Ten Speed Press); Jam It, Pickle It, Cure It; and Can It, Bottle It, Smoke It.