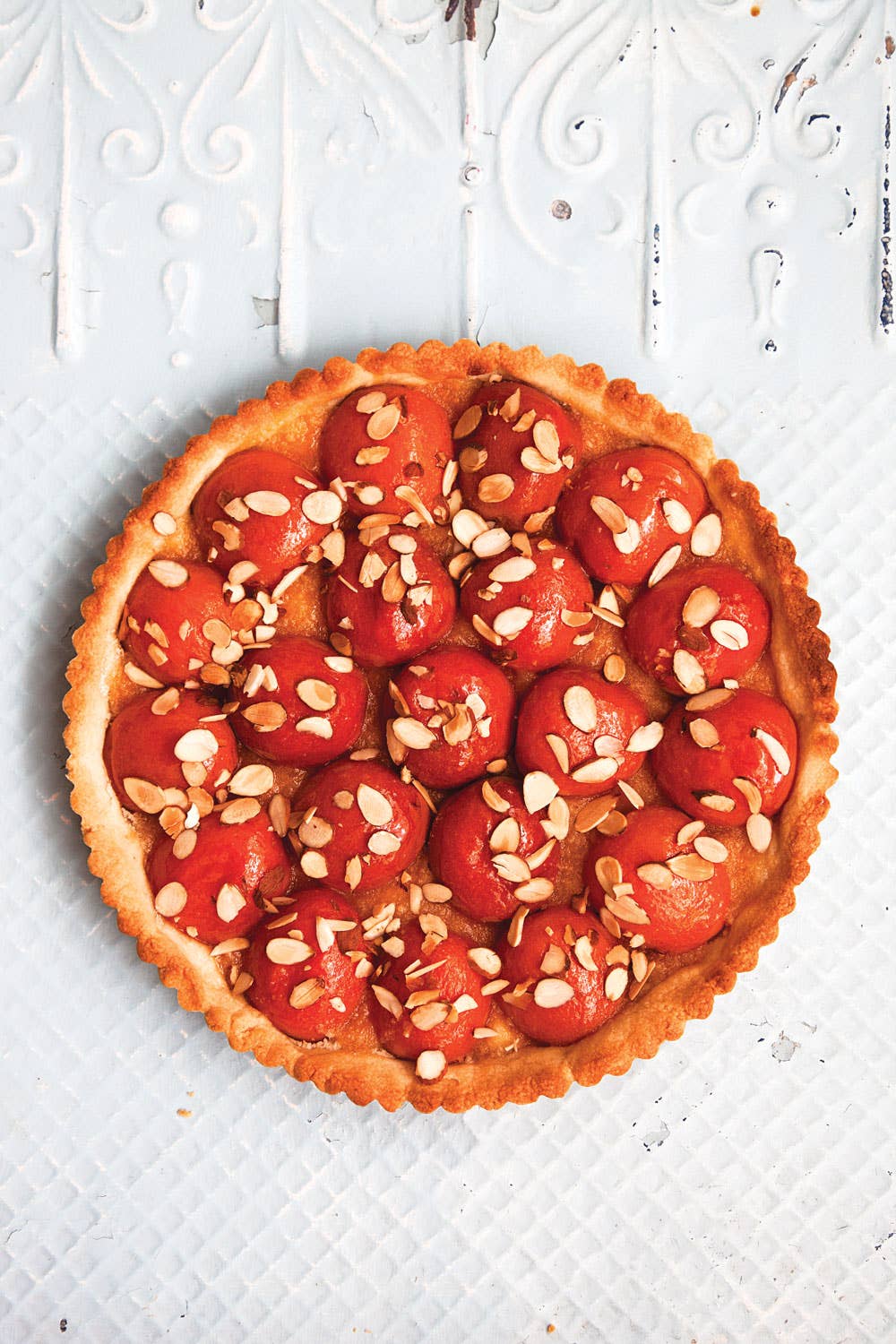 Culture
The Pastry Stop
A farm stand in the south of France is ripe with sweet summertime memories
It was on the way from the beach that I had the epiphany that led me to culinary school. I was 19 and summering with friends in La Croix-Valmer on France's southern coast. The farm stand tucked amid roadside vineyards was a riot of peak-season color: crimson tomatoes, emerald melons, plums in purples and yellows. I was set on fresh apricots—until I saw the apricot tart. A thin, bronzed crust encircling fat, orange half-orbs scattered with toasted almonds, it looked scrumptious.
It turned out that the stand's owner, a farmer named Nadine Buschiazzo, had a mother who really could bake. Every summer morning, using Nadine's harvest, Antoinette baked 20 or so tarts, sold still nestled in their fluted pans. I paid for mine, then worried about the tin. "Apres fini," Buschiazzo shrugged. "Return it when you're finished." That could have been within the hour, for we devoured the tart right away: A crumbly, tender crust holding sugary-tart fruit set atop a rich, nutty base, it was better, even, than the sea, sand, and sun.
That was 21 years ago. Now an avid baker, I've learned how to re-create it at home—mixing potato flour into the dough for a toothsome crust; covering the bottom with almond meal that soaks up the baking apricots' caramelly juices, transforming into a delectable paste. Still, I often return to La Croix-Valmer, and I always stop for one of Antoinette's tarts, to revisit the summer treat that ignited my passion.