Liberté Coconut Yogurt
In this year's SAVEUR 100, we take stock of our favorite things: recipes, people, places. We consider every last one a new classic.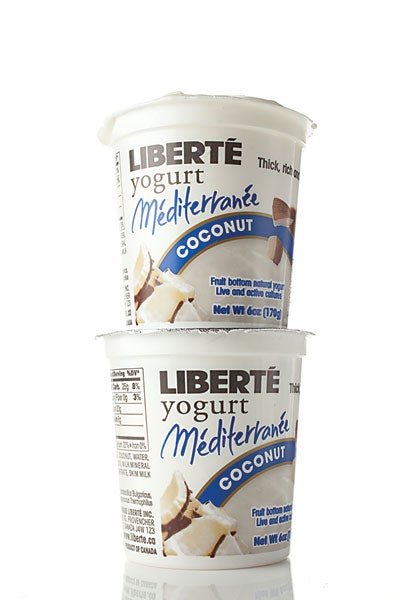 This yogurt, produced just outside Montreal, has all the silky sumptuousness of a coconut custard pie, tempered by the mellow tang of live cultures and punctuated by fine shreds of fresh coconut. Whole milk and cream from a Vermont dairy co-op contribute a whopping 9.4 percent milk fat (compared to standard yogurt's 3.25 percent), making for a super-plush consistency. Go ahead and savor it as a dessert.