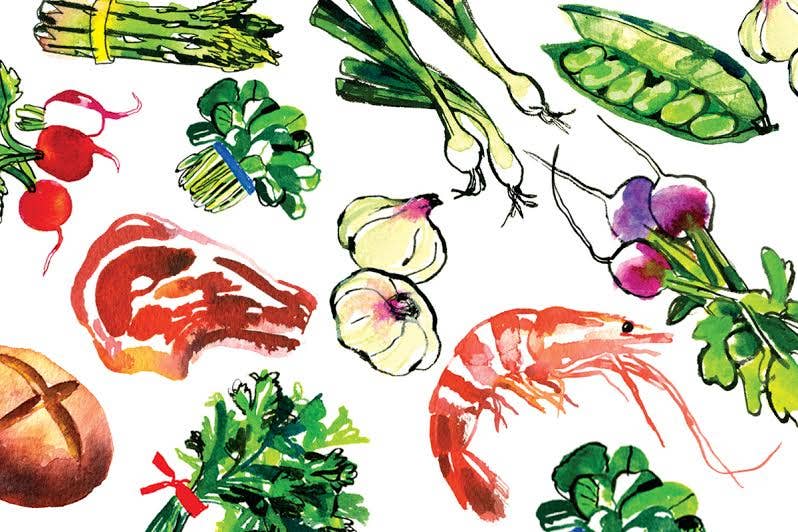 Culture
SAVEUR Cooks | Teach a Class
Teach a Class!
The Taste of SAVEUR Program is seeking successful culinary schools in major markets with which to partner. We will provide participating schools with class curriculums developed by SAVEUR editors. And your students will receive a tote bag, subscription to SAVEUR and a recipe booklet.
Benefits to Your School
• Tried and true authentic recipes from the pages of our award winning magazine.
Choose the class topics you prefer:
• French Country Classics
• Mexican Classics
• Steak House Favorites
• Thai Classics
• Tuscan Classics
• Desserts
• Comfort Food
• Italian Classics I
• Italian Classics II
• French Classics
• Flavors of India
• Spanish Classics
• Holiday Classics
• American Summer Favorites
• Online exposure on SAVEUR.com
• Promotion in SAVUER Magazine, when space is available
• Potential for product samples & raffle prizes from our advertisers
Value For Your Students
Each student will receive:
• SAVEUR canvas tote bag
• One year subscription to SAVEUR Magazine
• Full-color Recipe Booklets
What is Required of my Cooking School?
• Provide the facility, ingredients & chef/instructor for the class
• Include the class description in printed, online & other marketing materials
• A $15 subscription fee per student and a class roster sent to SAVEUR for subscription fulfillment
• School determines their own class price to accommodate expenses
Contact Us
If you are a culinary school that would like more information on how to join the Taste of Saveur program, or if you are a company interested in partnering with Taste of Saveur, please contact Melissa Nelson at 720-289-6168 or email melissa.nelson@bonniercorp.com.
_Melissa Nelson
Taste of Saveur Program Director
2 Park Ave. 10th Floor
New York, NY 10016
_720.289.6168