Wooden Shark Bottle Opener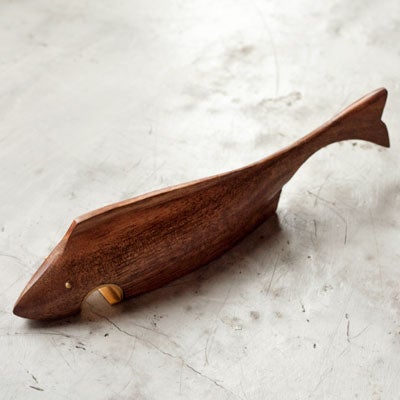 We may earn revenue from the products available on this page and participate in affiliate programs.
I'm not usually interested in novelty bottle-openers—when it comes to kitchen utensils, in my book, less is usually more. But I'm happy to make an exception for this wooden shark bottle opener from the Sausalito, California-based design company Roost. Made of carved walnut with brass details, it's sleek, feels good in the hand, and is sturdy and free of sharp edges, so my 22-month-old can play with it when I'm through. (If you're not partial to sharks, Roost's bottle-opener menagerie includes owls, elephants, ducks, and other animals as well).
Roost Shark Bottle Opener, $22 at A Well-Dressed Home