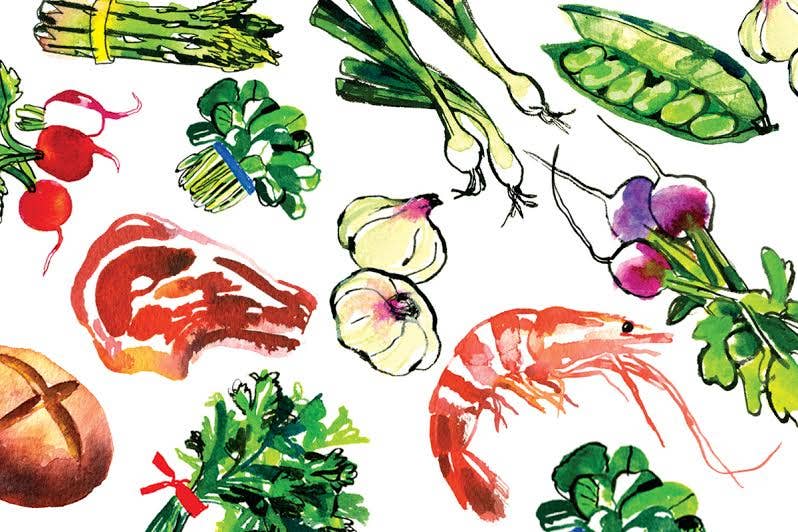 Recipes
Christine Ferber's Bergeron Apricot-Vanilla Jam
In the recipe for this fragrant jam from her book Mes Confitures, Christine Ferber uses Bergeron apricots, which are readily available in the orchards of her native Alsace. If these are not available, look for ripe, sweet apricots that are moderately juicy with low acid content. This recipe first appeared in our November 2012 issue along with Gabriella Gershenson's story Jam Session.
2½ lb. apricots, preferably Bergeron, halved and pitted
3¾ cups sugar
2 vanilla beans
Juice of 1 lemon
1. Combine apricots, sugar, vanilla beans with seeds, juice, and 1 cup water in a large bowl. Cover with plastic wrap and refrigerate for 1 hour.
2. Transfer to a 4-qt. saucepan over medium heat, and bring to a simmer; pour back into bowl, and cover with plastic wrap; refrigerate for at least 8 hours or overnight.
3. Working in batches, press fruit and syrup through a medium strainer into a bowl; discard skins and vanilla beans. Transfer mixture to saucepan, and bring to a boil over medium-high heat; attach a candy thermometer to pan, and cook, skimming the surface if necessary, until mixture reaches 221°. Transfer to sterilized jars immediately, and seal.