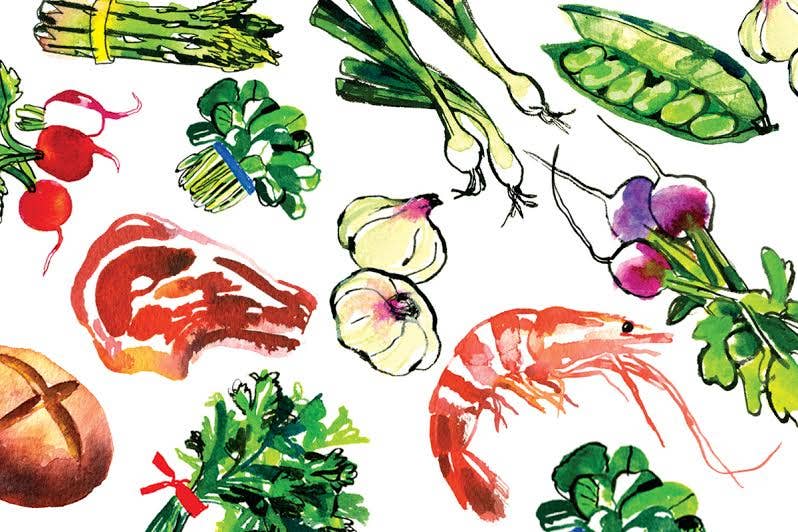 Recipes
Christine Ferber's Green Apple Jelly
This is the "pectin stock" that Ferber adds to jams, such as pear or cherry, that have very little natural pectin, an essential gelling agent. She recommends using unripe apples, which in Alsace where she makes her jams and jellies, are available starting in July. This recipe first appeared in our November 2012 issue along with Gabriella Gershenson's story Jam Session.
3⅓ lb. unripe green apples, stemmed and quartered
4⅔ cups sugar
Juice of 1 lemon
1. Bring apples and 6⅓ cups water to a boil in a 4-qt. saucepan over high heat; reduce heat to medium-low, and cook for 30 minutes. Pour through a fine strainer into a bowl, pressing on the apples to extract all their juice; pour through another strainer lined with wet cheesecloth into a bowl; measure out 4 ¼ cups and discard remaining or save for another use.
2. Pour liquid into a 2-qt. saucepan along with sugar and lemon juice, and bring to a boil; cook, skimming the surface if necessary, until firmly set, about 5-10 minutes. Transfer to sterilized jars immediately, and seal.