Coffee-Crusted Beef Tenderloin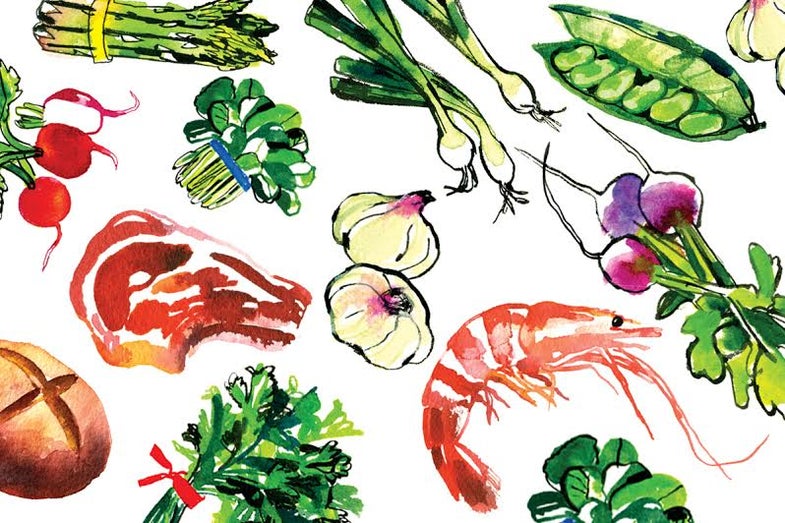 When chef Robert Del Grande of Cafe Annie invented this dish, its simplicity shocked him. Something that tasted this good, he thought, surely must be harder to make.
Coffee-Crusted Beef Tenderloin
This recipe's simplicity belies its succulent, complex taste.
Ingredients
4 guajillo chiles, stemmed and seeded
2 ancho chiles, stemmed and seeded
4 cloves garlic, chopped
2 chipotle chiles in adobo
1⁄2 small white onion, chopped
4 Tbsp. extra-virgin olive oil
2 Tbsp. light brown sugar
2 Tbsp. red wine vinegar
1 tsp. salt
3⁄4 tsp. pepper
1 (2-lb.) piece of beef tenderloin
1 1⁄2 tsp. coarse sea salt
3 Tbsp. very finely ground coffee
1 Tbsp. cocoa powder
1⁄8 tsp. ground cinnamon
Instructions
Toast guajillo chiles and ancho chiles in a skillet over medium heat for 4–5 minutes; soak in warm water until soft, about 30 minutes. Purée chiles, 1 cup soaking liquid, garlic, chipotle chiles, and onions in a blender until smooth.
Heat 2 tbsp. of the olive oil in a small saucepan over medium-high heat. Add purée, reduce heat, and simmer until thickened, about 30 minutes. Add brown sugar, vinegar, salt, and 1⁄4 tsp. of the pepper; simmer until thickened, 12–14 minutes more; let sauce cool.
Preheat oven to 400°. Tie tenderloin with butcher's twine at 1⁄2″ intervals. Rub with remaining 2 tbsp. olive oil, sea salt, and remaining 1⁄2 tsp. pepper; brush all over with 2 tbsp. sauce (save remainder for another use).
Combine coffee, cocoa powder, and cinnamon; roll beef in mixture to coat. Place beef on a rack in a roasting pan; let sit for 30 minutes. Roast for 10 minutes; reduce temperature to 225° and continue roasting until a thermometer inserted in the thickest part reads 125°, about 50 minutes. Let rest for 15 minutes. Remove twine and slice.