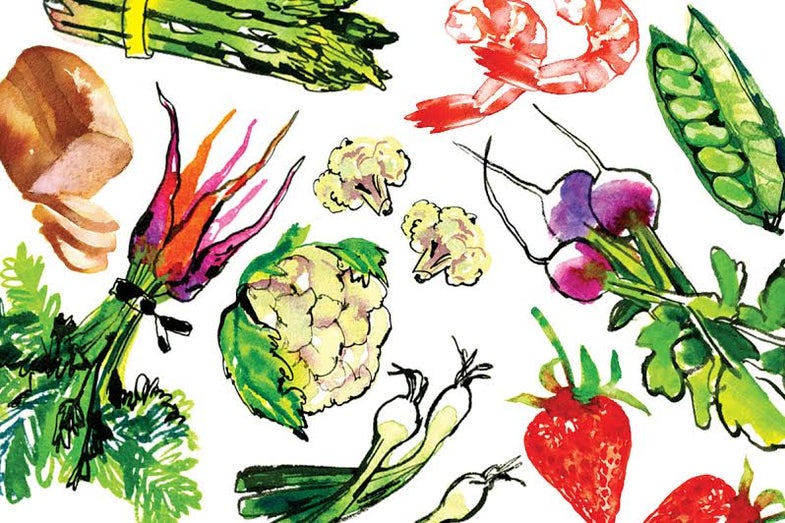 Fresh nutmeg and a splash of Pernod make this creamed spinach a little bit better than the rest—and a longtime favorite at Boston's 121-year-old Locke-Ober Restaurant.
Yield: serves 4
Ingredients
2 lb. fresh spinach
1 tbsp. butter
1 shallot, peeled and minced
2 tsp. Pernod
2 tsp. flour
2⁄3 cup half-and-half
Freshly ground nutmeg
Salt and freshly ground black pepper
Instructions
Trim spinach (to yield 1 lb.), wash in several changes of water, then cook in a large pot of boiling salted water over medium-high heat for 10 minutes. Drain in a colander and cool under cold running water. Squeeze out excess water and roughly chop.
Melt butter in a skillet over medium-low heat. Add shallots and cook until soft, about 10 minutes.
Add Pernod, then, using a fork or a small whisk, stir in flour and cook 1-2 minutes to eliminate raw flour taste. Stir in half-and-half, and when heated through, add spinach and a pinch of nutmeg. Season to taste with salt and pepper. Cook, stirring occasionally, until thick, about 3 minutes.