Elena Ruz (Cuban Turkey Tea Sandwich)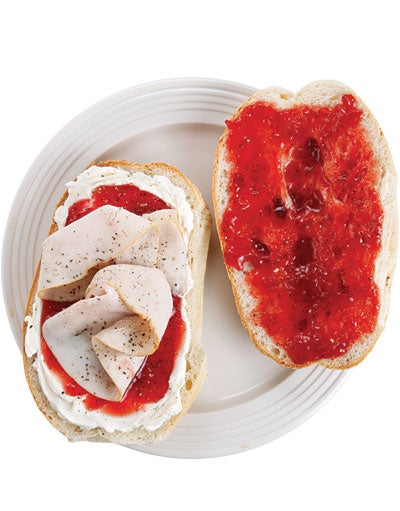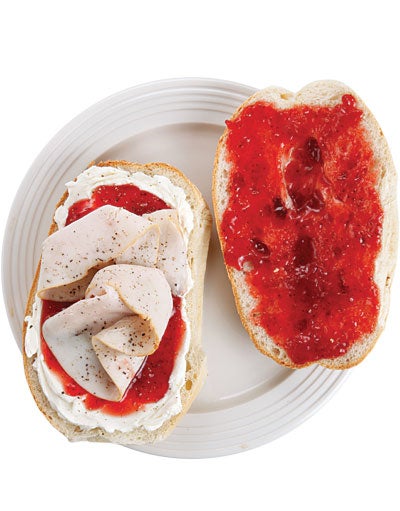 Commonly served during merienda (afternoon tea) in Cuba, this sandwich of turkey, jam, and cream cheese on a roll is sweet and savory all in one.
Yield: serves 1
Ingredients
1 Cuban roll or brioche bun
2 tbsp. cream cheese, softened
2 tbsp. strawberry jam
3 oz. sliced turkey breast
1 tbsp. unsalted butter
Instructions
Split roll, spread cream cheese on bottom half, and top with turkey. Spread jam on top half of roll and close sandwich. Heat butter in a 10″ skillet over medium heat; cook sandwich, weighing down with a cast-iron skillet and turning once, until golden brown and heated through, 3-4 minutes. Cut in half, and serve hot.