Stewed Beans With Pico de Gallo (Frijoles de la Olla)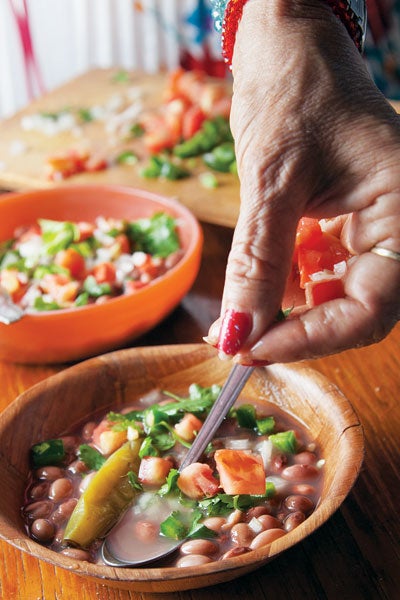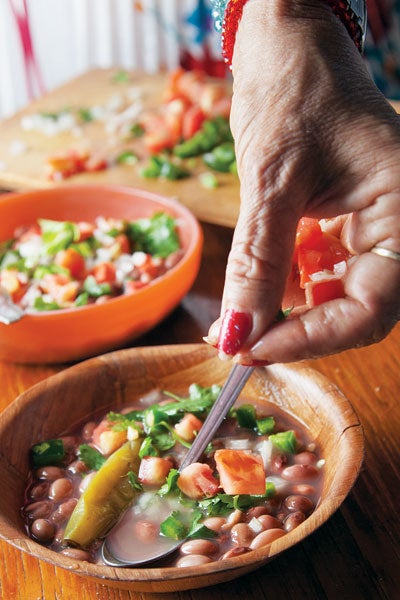 Leftovers from these soupy pinto beans can be used to stuff the baked Gorditas Zacatecanas.
Yield: serves 6-8
Ingredients
2 cups dried pinto beans
1 clove garlic, smashed
1 whole jalapeño, plus 1/2 stemmed, seeded, minced
1⁄2 small yellow onion, plus 1/4 minced
Kosher salt and freshly ground black pepper, to taste
1⁄4 cup minced cilantro
1 tomato, cored, seeded, and finely chopped
Crumbled cotija cheese and flour tortillas, for serving
Instructions
Bring beans, garlic, whole jalapeño, 1⁄2 whole onion, and 8 cups water to a boil in a 4-qt. saucepan over high heat; reduce heat to medium-low, season with salt and pepper, and cook, covered and stirring occasionally, until beans are just tender, about 1 hour 45 minutes. Meanwhile, make pico de gallo by stirring remaining jalapeño and onion with cilantro and tomato in a small bowl until combined. Ladle beans into serving bowls, and top with pico de gallo and cotija. Serve with warm tortillas.