Recipes
Green Bean Salad with Peaches and Caramelized Onions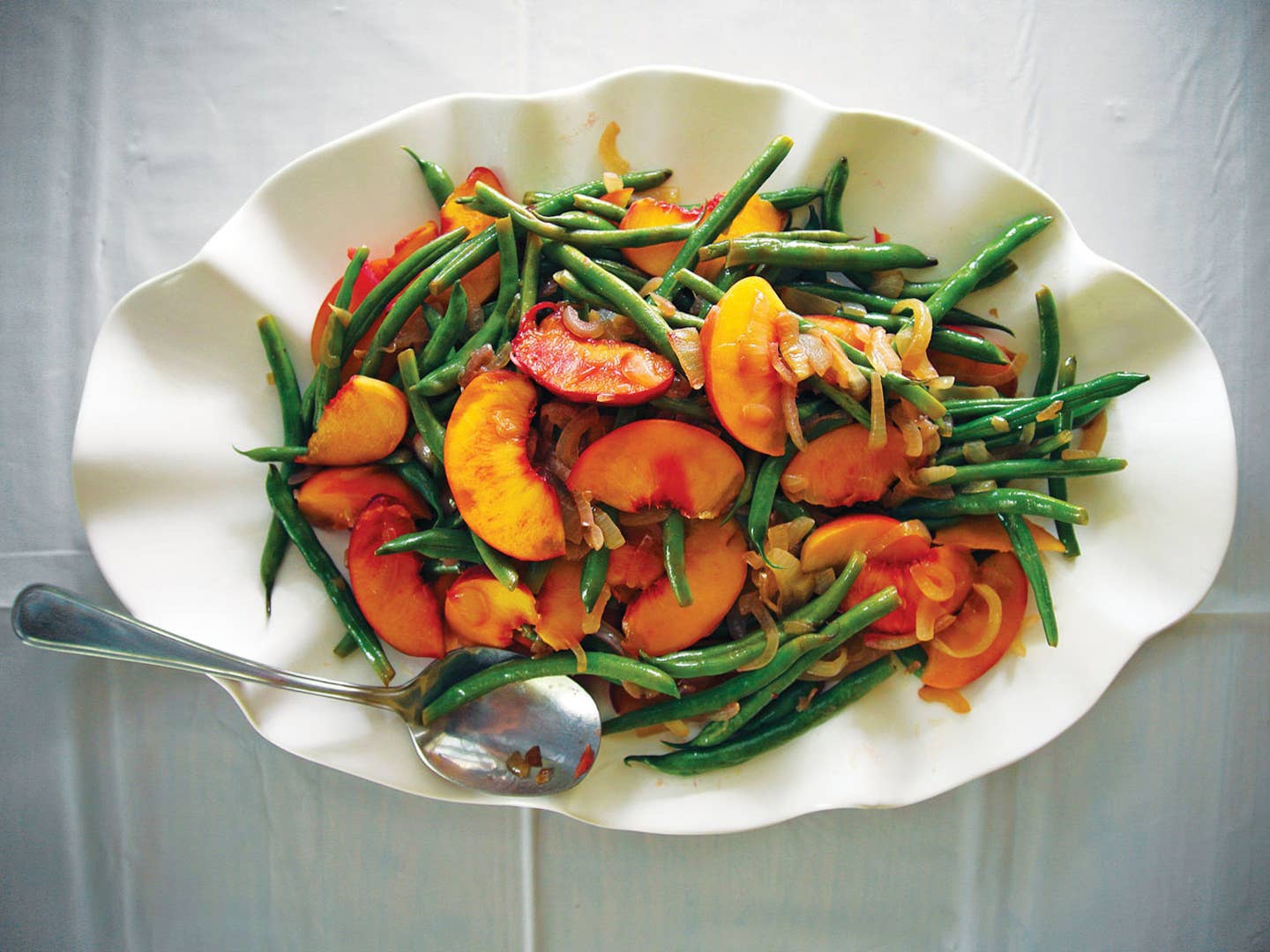 Summer peaches pair remarkably well with sweet caramelized onions and crisp green beans in this salad from Deb Miller of Lawrence, Kansas. This recipe first appeared in our August/September 2013 Heartland issue with the story Salad Social.
Ingredients
1⁄2 cup olive oil
1 medium yellow onion, thinly sliced
1 lb. firm-ripe yellow peaches, sliced
1 tbsp. finely chopped oregano
2 tbsp. white balsamic vinegar
Kosher salt and freshly ground black pepper, to taste
2 lb. green beans, trimmed
Instructions
Step 1
Heat 3 tbsp. oil in a 12" skillet over medium-high heat. Add onion; cook until slightly caramelized, 7-10 minutes. Stir in peaches and oregano; cook until peaches are soft, 5-7 minutes. Whisk remaining oil with vinegar, salt, and pepper in a large bowl; add onion and peaches and set aside.
Step 2
Bring a 6-qt. saucepan of salted water to a boil; add beans and cook until crisp-tender, 1-2 minutes. Transfer to a bowl of ice water until chilled. Drain and add to peach mixture; toss to combine.