Peanut Butter Bourbon Milkshake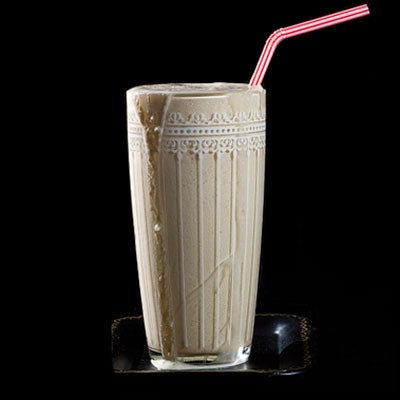 Maple syrup and a healthy dose of bourbon add a delectable kick to this grown-up take on a vanilla milkshake, served at Seattle's Skillet Diner.
Yield: makes one 12-oz shake
Ingredients
2 oz. bourbon
1⁄2 oz. maple syrup
1⁄4 cup crunchy peanut butter
1 cup vanilla ice cream
1 cup ice cubes
Instructions
Combine all ingredients in a blender, and blend until fully incorporated and frothy.