Honey–Chocolate Chip Cookies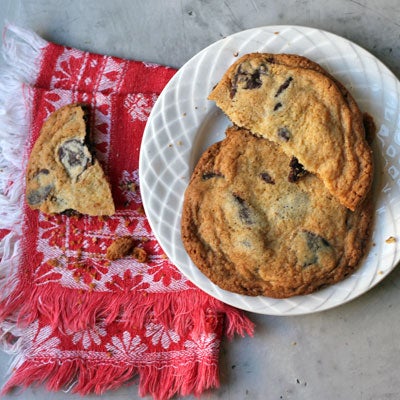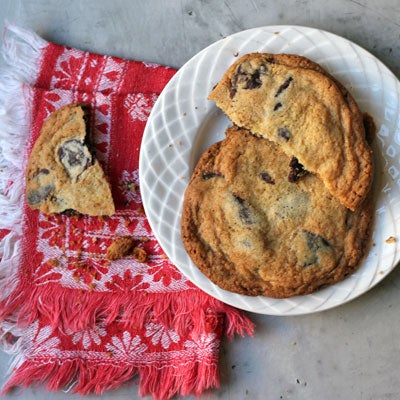 This recipe was developed by Helen Rosner after she found herself snowed in with no brown sugar. A deep, spicy honey like sourwood works best, though any honey will do.
Yield: makes 4 dozen cookies
Ingredients
2 1⁄4 cups all-purpose flour
1 tsp. baking soda
1⁄2 tsp. salt
1 cup (2 sticks) unsalted butter, softened
1 1⁄2 cups white sugar
3 tbsp. honey
2 eggs
2 tsp. vanilla extract
2 cups bittersweet chocolate chips, or chopped bittersweet chocolate
Instructions
Heat oven to to 375º F. In a small mixing bowl, mix together the flour, baking soda, and salt. In a large mixing bowl, cream together the butter, sugar, honey, eggs, and vanilla; gradually add the dry ingredients until a dough forms. Stir in the chocolate.
Drop 1-tablespoon portions of dough onto cookie sheets lined with parchment paper; bake for 8-9 minutes, rotating the cookie sheets after 5 minutes. Cool on a wire rack. The cookies will keep in an airtight container for up to 2 weeks.