Drinks
Toasted Rice Horchata
Golden grains add a nutty aroma to this cinnamony Mexican thirst-quencher.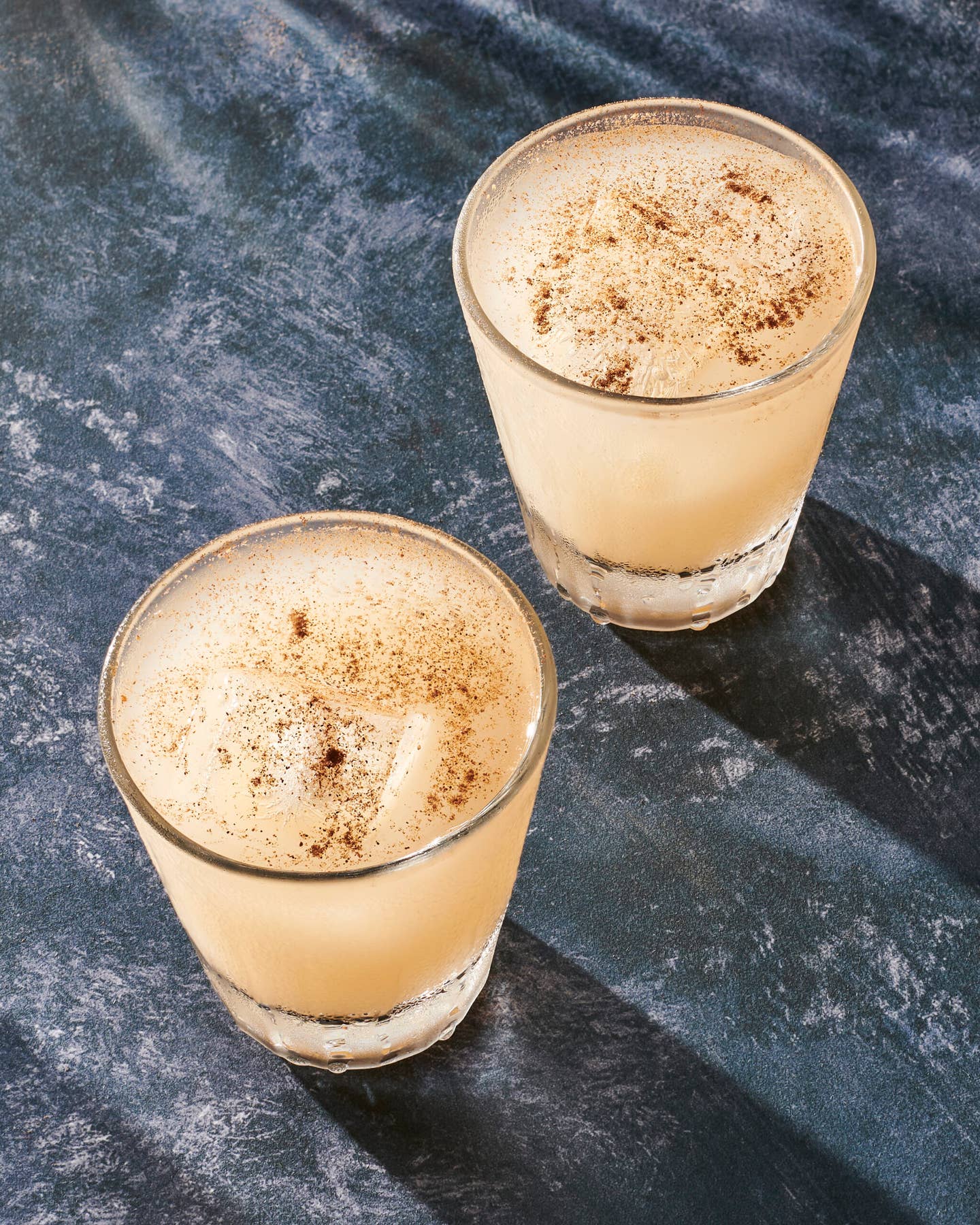 This toasted rice drink, traditionally served in the Mexican state of Campeche, is one of many varieties of horchata commonly enjoyed in Latin American cultures. We like making this horchata de arroz tostado recipe from Fany Gerson—the Brooklyn-based chef behind Fan-Fan Doughnuts, confection company La Newyorkina, and Mexican restaurant Mijo—whenever a refreshingly sweet sip is in order. For the cinnamon stick and ground cinnamon, Gerson recommends Ceylon for its mild flavor and subtle sweetness.
Ingredients
⅓ cup uncooked medium- or long-grain rice
One 1-in. cinnamon stick, preferably Ceylon
¼ cup granulated sugar
½ tsp. vanilla extract
Ground cinnamon, preferably Ceylon, for garnish
Instructions
Step 1
In a skillet set over medium-low heat, toast the rice and cinnamon stick, stirring occasionally, until they release a nutty aroma, about 5 minutes. Transfer to a blender and process into a fine powder. Add the sugar, vanilla extract, and 2 cups of water and blend well. Set a wet cheesecloth over a pitcher and strain in the rice mixture (discard the sediment), then stir in 2 more cups of water. Set in the fridge to chill completely.
Step 2
To glasses filled with ice, pour in the horchata. Garnish with ground cinnamon and serve immediately.