Drinks
Kir Royale
With its sweet-tart splash of blackcurrant liqueur, there's no reason to mess with this classic wine spritz.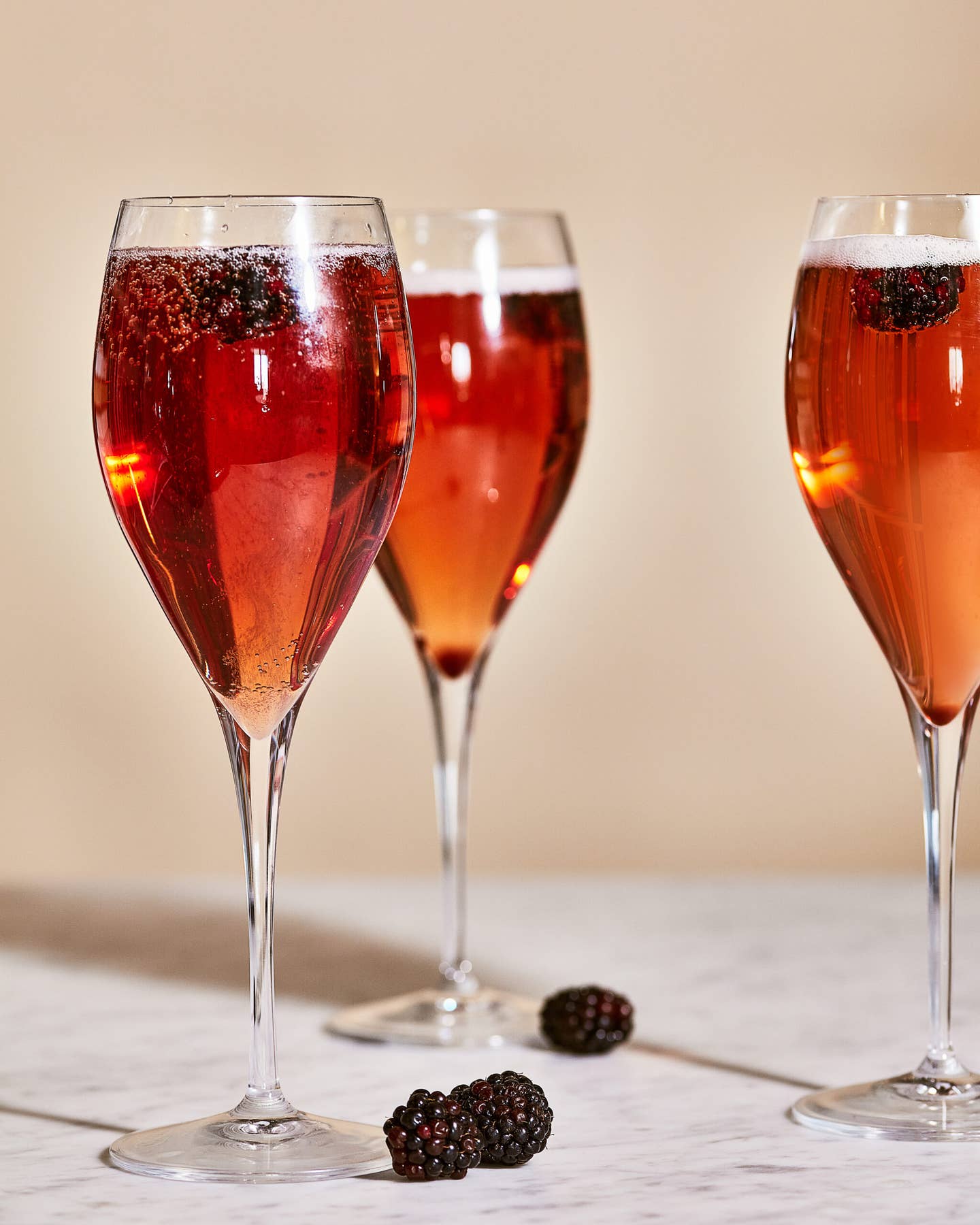 Canon Félix Kir, a French Résistance hero and later mayor of Dijon, lent his name to this simple wine cocktail traditionally made with the rustic Burgundian variety called aligoté. When Champagne is used instead of white wine, the drink becomes a kir royale. Don't be tempted to stint on the amount of crème de cassis—Burgundy's famed blackcurrant liqueur—to yield a faint pink drink; both common and royal iterations should properly have a dark rosy hue.
Ingredients
6 oz. brut Champagne or other dry sparkling wine
½ oz. crème de cassis
Fresh blackberries, for garnish
Instructions
Step 1
To a chilled Champagne flute, add the crème de cassis. Top with Champagne and garnish with blackberries. Serve immediately.