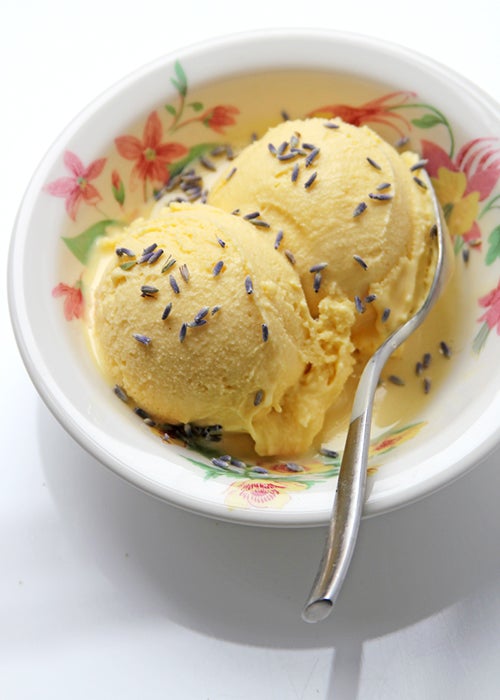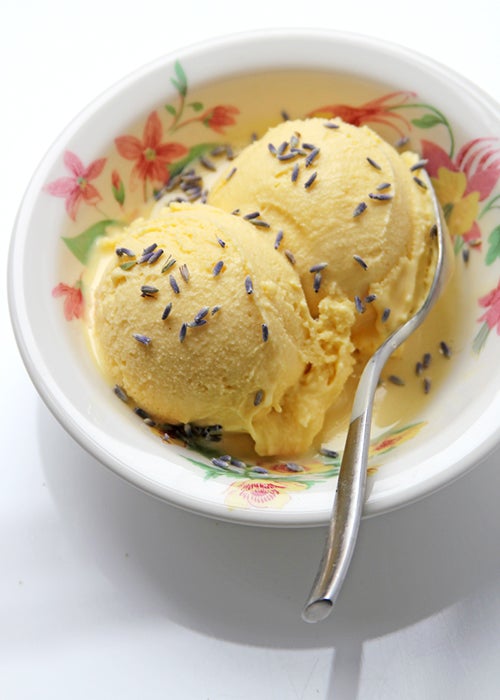 This ice cream is best when made with true miel de lavande, French lavender honey from Provence, which is produced by bees that feed primarily on lavender blossoms, imparting a creamy texture and distinctive flavor and scent.
Lavender Honey Ice Cream
This lavender honey ice cream recipe is delicate and sweet, with a hint of lavender.
Ingredients
Instructions
Beat egg yolks until thick and yellow, then slowly add sugar.
Scald milk, then pour into eggs and sugar in a thin stream, beating with a whisk. Add honey and whisk until dissolved. Cook over low heat, stirring constantly until thick enough to coat the back of a spoon. Cool and refrigerate until cold.
Pour into an ice cream maker and process according to manufacturer's directions. Keep ice cream frozen hard until use.