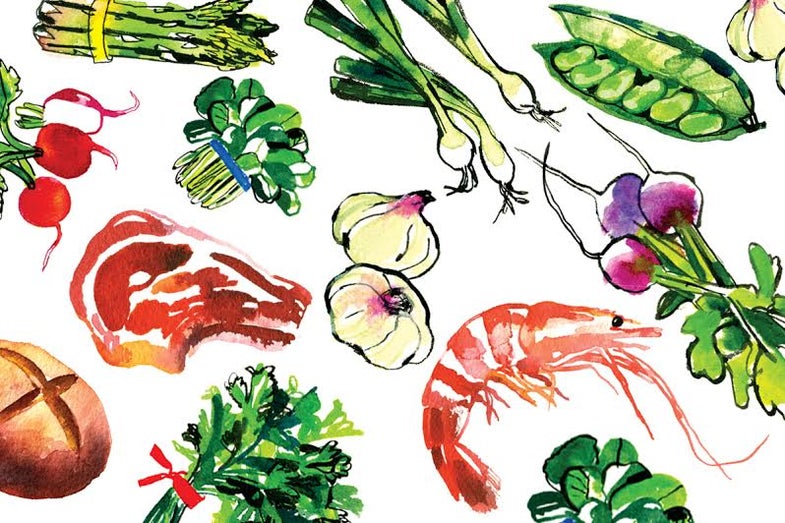 Lola Mae Autry, from Whippoorwill Valley in Hickory Flat, Mississippi, rolls out her biscuits a little thinner than most.
Lola Mae's Biscuits
These biscuits are simple, easy and delicious. The cast-iron pan adds great flavor and a certain down-home flare.
Ingredients
3 cups unsifted self-rising flour
6 Tbsp. vegetable shortening
1 1⁄2 cups buttermilk
Instructions
Position oven rack in middle of oven, then preheat to 425°. Put flour into a large mixing bowl. Use a pastry cutter or two knives to work shortening into flour until it resembles coarse meal. Add buttermilk; stir with a wooden spoon until mixture just holds together.
Gather dough into a rough ball, then turn out onto a lightly floured surface. Dust hands with flour and gently knead dough 4-5 times. Roll dough out into a 12″-13″ circle about 1⁄2" thick, dusting rolling pin and dough with just enough flour to keep dough from sticking. Cut out 12 biscuits with a cookie cutter or the rim of a juice glass and place in a well-seasoned 12″ cast-iron skillet. Biscuits will fit snugly.
Bake until just beginning to color, about 15 minutes, then switch oven to broil and bake until tops are lightly browned, 1-2 minutes longer.