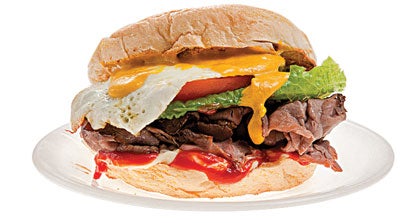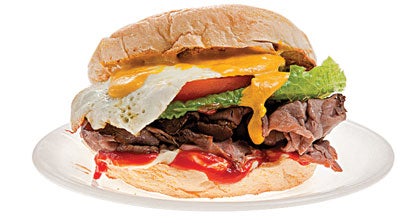 In the Lomito Completo, popular in Uruguay and Argentina, sirloin steak is lavished with sauerkraut, mayonnaise, ketchup, mustard and a runny fried egg.
Yield: serves 1
Ingredients
1 crusty round bun
4 oz. sliced cooked sirloin steak
1 tbsp. mayonnaise
1 tbsp. yellow mustard
1 tbsp. ketchup
1⁄4 cup drained sauerkraut
1 fried egg
2 slices tomato
2 leaves iceberg lettuce
Instructions
Split bun and place steak on bottom; top with mayonnaise, mustard, ketchup, sauerkraut, egg, tomato, and lettuce. Cover with top bun.