Mussels Steamed in Gueuze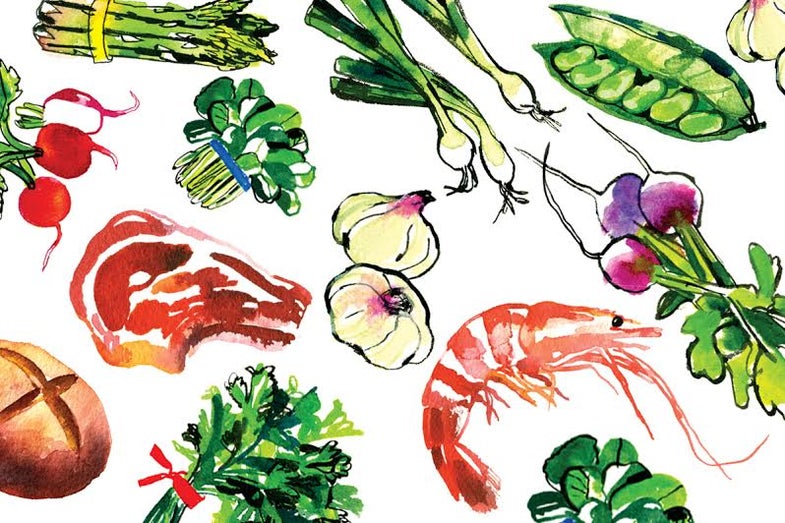 (Moules a la Gueuze)
This recipe is adapted from one used by In de Rare Vos.
Yield: serves 2-4
Ingredients
1 Tbsp. lard or butter
1 rib celery, julienned
1 small yellow onion, peeled, halved, and thinly sliced
1 sprig fresh thyme
1 bay leaf
3 lb. mussels, scrubbed and debearded
1 pinch ground nutmeg
1 pinch salt
Freshly ground black pepper
1 cup gueuze or other unsweetened lambic beer
6 sprigs parsley, leaves chopped
Instructions
Melt lard in a large pot over medium-high heat. Add celery,onions, thyme, and bay leaf and cook until soft, 5-8 minutes. Add 1 cup water and cook for 5 minutes. Add mussels, nutmeg, salt, and pepper to taste, cover, and steam until mussel shells just begin to open, about 4 minutes. Add beer, cover, and continue steaming until shells completely open, about 4 minutes more (discard any that don't open).
Divide between 2-4 large bowls, discarding bay leaf and thyme, and garnish with parsley.