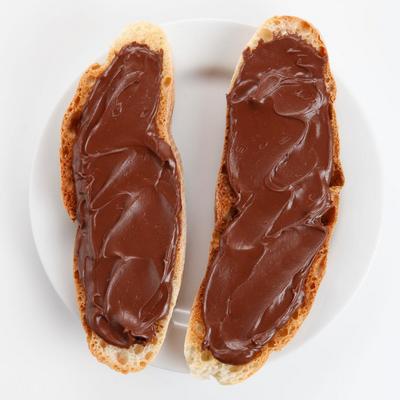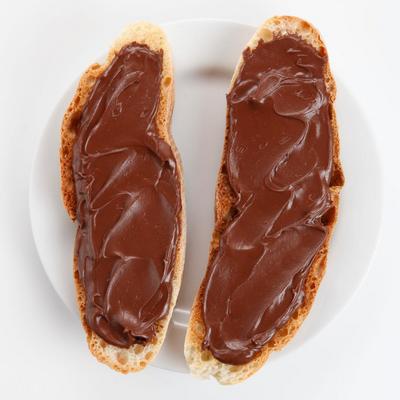 Nutella, the hazelnut-chocolate spread, is perfect on ciabatta toast. It's a popular breakfast throughout Europe. This recipe first appeared in our April 2011 special Sandwich Issue with author Christopher Tan's article Special Treats.
Yield: serves 1
Ingredients
2½-inch slices ciabatta bread, toasted
4 tbsp. Nutella
Instructions
Lightly toast the bread, and spread with Nutella.