Perfectly Melting Cheese Slice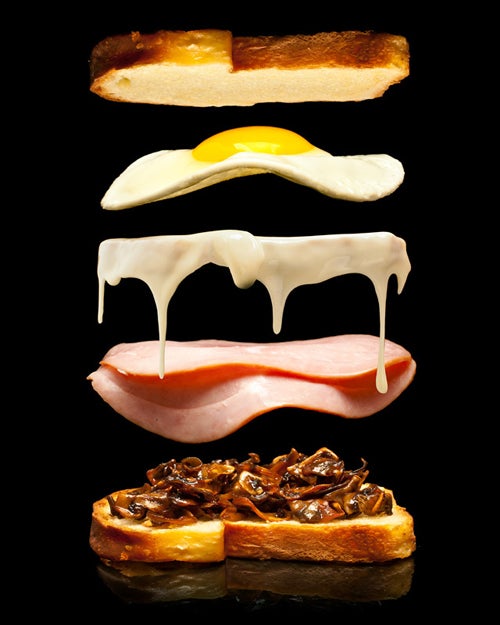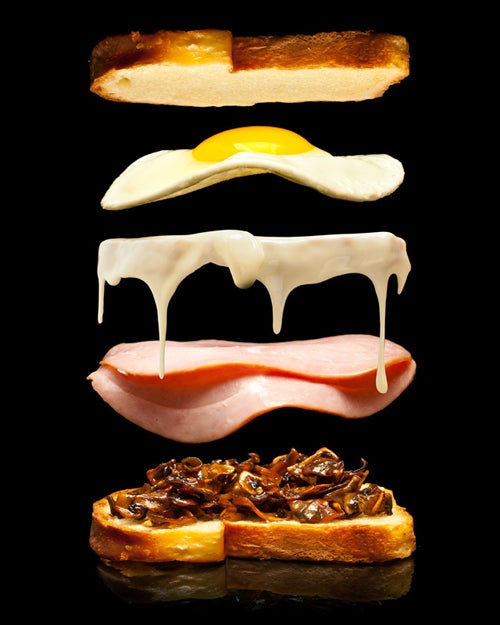 Any cheese—Gruyere, blue, goat—can melt as evenly as American-style cheese, with this revelatory recipe from the cookbook Modernist Cuisine at Home, by Nathan Myhrvold and Maxime Bilet, the home-cooking follow-up to their six-volume Modernist Cuisine: The Art and Science of Cooking. Of this recipe, they write: "By using sodium citrate, an emulsifying salt, you can make any cheese into slices that melt as perfectly as American-style sandwich cheese does. These slices are perfect for hamburgers, grilled cheese sandwiches, vegetables, apple pie, or any other dish needing a melted cheese that doesn't separate. You can either form the cheese into a thin sheet, or mold it into a cylinder or block for slicing later."
Cheese keeps for 10 days when refrigerated, or up to 2 months when frozen
Perfectly Melting Cheese Slice
Any cheese can melt as evenly as American-style cheese, with this revelatory recipe from the cookbook Modernist Cuisine at Home
Yield:
makes 12-14 SLICES
Ingredients
1⁄2 cup (115 g/115 mL) cold wheat beer or water
14 grams sodium citrate
3 cups (200 g) Gruyère cheese, grated
3 cups (180 g) sharp cheddar cheese, grated
Instructions
Preheat the oven to its lowest temperature.
Line a baking sheet with a silicone mat, or lightly oil the sheet, and place it in the oven to warm while you prepare the cheese.
Combine wheat beer and sodium citrate in a pot, stir until dissolved, and then bring to a simmer over medium heat.
Gradually add shredded cheeses to the simmering liquid. Use an immersion blender to blend in each addition until it has melted and is completely smooth.
Pour the liquid cheese mixture onto the warm baking sheet. Tip the sheet as needed to form an even layer. Alternatively, pour the cheese into a mold coated with cooking spray.
Cover with plastic wrap, and refrigerate until fully set, at least 2 hours.
Cut into rounds or squares 3″ (7.5cm) across. Place plastic wrap or parchment paper between the slices to prevent them from sticking together, and store refrigerated or frozen.